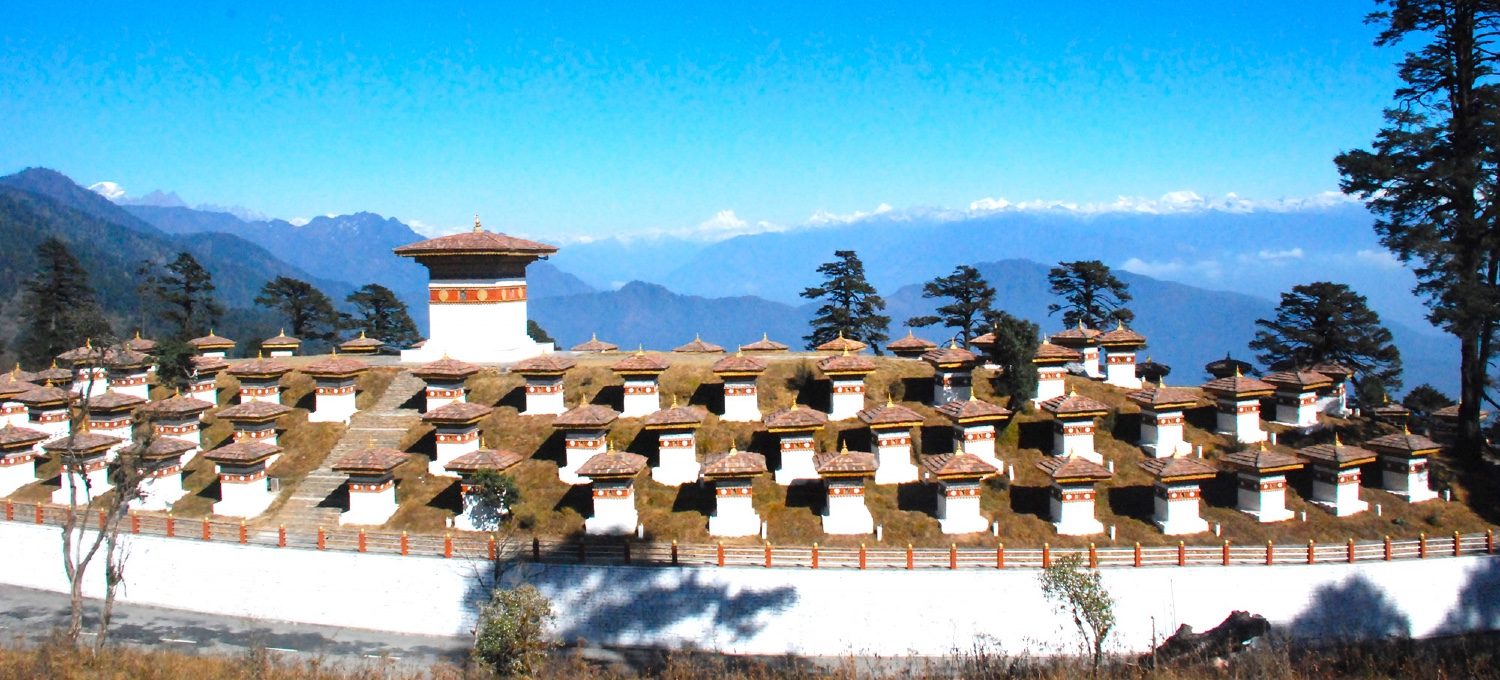 Duration

6 Days

Max. Altitude

3120m

Trip Grade

Easy

Activity

Tours, Luxury, Discovery

Group Size

10 People Max
Bhutan Tour for 6 Days
The real beauty of Bhutan Tour, the home of the thunder dragon, is protected there. Only after 1974 was it permitted to travel to Bhutan. Since then, travelers have been expressing interest in visiting Bhutan. Natural and cultural splendor abounds in this little landlocked nation. Bhutan is highly famous for being the world's happiest nation and a carbon-negative nation.
When you visit Bhutan, you may experience Bhutanese peace and calm, which is home to mysterious mountains, historic monasteries, and pristine valleys.
Bhutan is an unexpected country. As phalluses are important in Bhutanese tradition for warding off bad omens and evil spirits. There you may see Phallic murals practically wherever. A landlocked country on the eastern Himalayas' southern slope in southern Asia, the kingdom of Bhutan has a total area of around 38,394 square kilometers. Throughout time, travelers' interest has increased due to the lovely mountainous scenery and the kind locals. 
Whether you're worried about crime, con artists, or solitary travel, Bhutan is among the safest countries to visit. Every Bhutanese joyfully holds on to the rigorous limitations in this place. Bhutan is, in reality, the happiest nation in the world.
Trip to Bhutan
Bhutan is the only carbon-negative nation in the world and is famous for its stunning natural surroundings, admired culture, and legacy. It is a pristine location to view the Mountains and surrounding scenery. 
Bhutan is a nation famous for its stunning natural surroundings, extensive cultural legacy, and high levels of GNH. It's status as the only carbon-negative nation in the world. The Mountains and surrounding terrain may be seen in their natural state. 
Bhutan might also be considered a Buddhist nation because it practices mostly Buddhist rituals. The three main sources of income for Bhutanese people are tourism, hydropower, and agriculture. This nation has preserved its customs and traditions above all else, and the locals still wear elaborate clothing from earlier times.
During Bhutan Tour for 6 Days
Your flight from Kathmandu to Paro is the first stop on the 6-day Bhutan itinerary. Explore Thimphu, which is well-known for more than just its heritage museum. known for its Bhutanese-inspired streets and stores. The majority of Bhutan's well-known tourist destinations are included in the 6-day tour package. Five nights and six days in Bhutan give a close-up look at the amazing features of that country.
From the country's western border to its eastern border, you'll travel on the national highway across stunning mountain valleys as part of our Bhutan trip package. Bhutan, known for its high mountaintops and variety of hiking options, is located inside one of the most spectacular mountain ranges in the world. 
Bhutan has a 60% forest cover. Bhutan's national animal, "Takin," resembles a cow or a goat identically. Smoking is not permitted anywhere else in the world except in Bhutan. That is one of its distinguishing qualities. 
The best time to visit Bhutan
Nothing is better for tourists looking for adventure than the months of October through December and again from March through April. Bhutan experiences bright, sunny days that are ideal for outdoor activity. Yet, if you love plants, spring is the greatest season for you. The flowers are in full bloom and spread beauty over the landscape. 
When Bhutan has high rains from June to September, we do not advise any visitors to travel there. In Bhutan's eastern regions, there is a slim likelihood that you will be able to engage in outdoor activities during these months. Due to its location at the foot of the eastern Himalayas, snowfall is a frequent visitor in the months of January and February. As the weather drops below freezing, you may enjoy a frigid winter while wearing warm wool clothing. 
Highlights of the Bhutan Tour for 6 Days:
Hike to Tiger nest monastery 

See the Paro market and the neighborhood farm

A visit to Punakha to Paro

Breathtaking view of mountains and valleys.
Itinerary
1
Kathmandu to Paro (Flight) to Hotel
As per your flight schedule, you will be transferred to Kathmandu Airport. Druk Air (Bhutan's National Airlines) will transfer you to Paro.
During the flight, an incredible view of Mount Everest and Lhotse can be seen in clear weather. After arriving in Paro, you will take a short drive to Thimpu, Bhutan's capital.
The Tashichho Dzong, Thimpu's old fort, is a major highlight of the first day's trip. After that, the afternoon market in Thimpu is the best time for a first-day trip.
You will discover people from different walks of life gather for buying and selling the products.
Depending on the time of day, you can still visit Zangto Pelri Lhakhang, which is located near the market. It is usually considered as one of the tallest buildings built 90s time.
Accommodation

hotel

Meal

Breakfast, Lunch, Dinner

Max. Altitude

2200m

Time

1h 10m. flight
2
Paro to Thimpu (Drive)
Thimphu is the capital city of Bhutan. The journey's second day begins with a drive toward Thimpu following a restful night's sleep in Paro.
One may appreciate the many forms of local natural beauty, and the journey will be enjoyable. Also, when in Thimpu See the Tashichho Dzong, Buddha Point Renowned Choden Traditional School of Arts and Crafts, and take a stroll through the city at dusk.
Accommodation

hotel

Meal

Breakfast, Lunch, Dinner

Max. Altitude

2334m

Time

1 hr. drive
3
Thimpu to Punakha (Drive)
From Thimphu to Punakha drive, Many brilliant deciduous trees line the path. With little hamlets and their colorful structures peeking forth at regular intervals.
Here lies the famous Punakha dzong. The private buses frequently slow down when they pass stunning vistas, and if you're lucky. You could get a look or a photo.
Accommodation

hotel

Meal

Breakfast, Lunch, Dinner

Max. Altitude

1242m

Time

3 hours
4
Punakha to Paro
You'll make a stop at Khyichu Lhakhang, Bhutan's oldest temple, on the way back to Paro Valley. Although the temple is not as well-known as Tiger's Nest, its importance to the local way of life cannot be overstated. A delectable goodbye meal will be shared with your guide when you return to Paro.
Accommodation

hotel

Meal

Breakfast, Lunch, Dinner

Max. Altitude

2200m

Time

3 - 4 hours
5
Tiger Nest Monastery Hike
After breakfast, we hike for 4 to 5 hours to Taktsang (Tiger's Nest) Monastery, Bhutan's most famous monastery at 3,120 meters. Guru Rinpoche (spiritual master) is said to have flown on the back of a tigress to meditate in the cave where the Taktsang Monastery now stands.
Lunch will be served in the Cafeteria Restaurant, which is located approximately halfway up the mountain. We hiked down to the valley floor after exploring the monastery.
Accommodation

hotel

Meal

Breakfast, Lunch, Dinner

Max. Altitude

3120

Time

5 hour
6
Paro to Kathmandu (Flight)
As per your flight schedule, you will be again transferred to Paro International Airport.
When you arrive at Kathmandu International Airport, our representative will welcome you and transfer you to your hotel.
We will take care of your final departure and arrange ground transportation to the airport. Enjoy your remaining days in Nepal's Himalayan country to the fullest.
Accommodation

Optional

Meal

Breakfast, Lunch, Dinner

Max. Altitude

1400m

Time

1h 10m, flight
7
Free day / Fly to home
You can either stay back in Kathmandu today and enjoy a free day or leave for your respective countries.
It's time to say goodbye to Nepal. Enjoy your final moments in Kathmandu by having breakfast in a café, taking a city stroll, and/or shopping for souvenirs.
What to Expect
What's Included
Accommodation when traveling to Bhutan.

All transportation and sightseeing inside Bhutan.

Bhutanese tour guides are available.

Every transfer and inside Bhutan sightseeing.

Bhutanese accompanied tour guide services.

Sustainable Development Fee (SDF):

US$ 200 per night/person

Meal plan: Full Board (breakfast, lunch, and dinner)

Permits to visit different monasteries and museums.
What's Excluded
If you are pleased with your tour guides and the employees who are helping you, tips for guides

Sightseeing Entrance Fees: Tiger's Nest (USD 29), Others: USD 15 each sites

Single Supplement (if necessary) 

Flight fare to/from Paro (

USD 480; KTM Paro KTM

)

Your drinks, whether alcoholic or not.

Anything not already addressed in the aforementioned section.

Personal equipment
FAQs
Can you wear shorts in Bhutan?
During the evening, men can wear jeans, cotton slacks, T-shirts, casual shirts, and a warm coat or jacket. During the evening, women can wear jeans, cotton trousers, long skirts, T-shirts with long sleeves, and a warm coat or jacket. While attending temples, monasteries, and festivals, it is forbidden to wear shorts, caps, and umbrellas.
How much money do I need in Bhutan?
Which month is best for Bhutan?
Are 6 days enough for Bhutan?
Travel With
Magical Summits is your key to seeing the Himalayas through a local lens. Being a native Sherpa-owned active holiday company, by providing unparalleled and personalized customer service, Magical Summits is born to the top of Nepal's very competitive travel market.

At Magical Summits, we pride ourselves in making that extra effort to give all of our clients our personal touch, crafting each holiday to suits your needs, desires, and budget, to create unforgettable vacation experiences. Ready? Let's go!
Small Groups and Solo travelers
100% Customizable trips for all ages
Native Sherpa-owned and operated
Freedom, fun & Innovative itineraries
Quality service and Higher trip success rate
Sustainable Travel
Personalize Trip
"I was born and raised in Nepal, nearby Everest region. I am proud to be a native Sherpa, and I have been a Mountain guide over a decade now. Following my passion, I decided to start helping travelers with their travel plans! I think life is a journey, a trip where you collect experiences when you share with other people and with nature."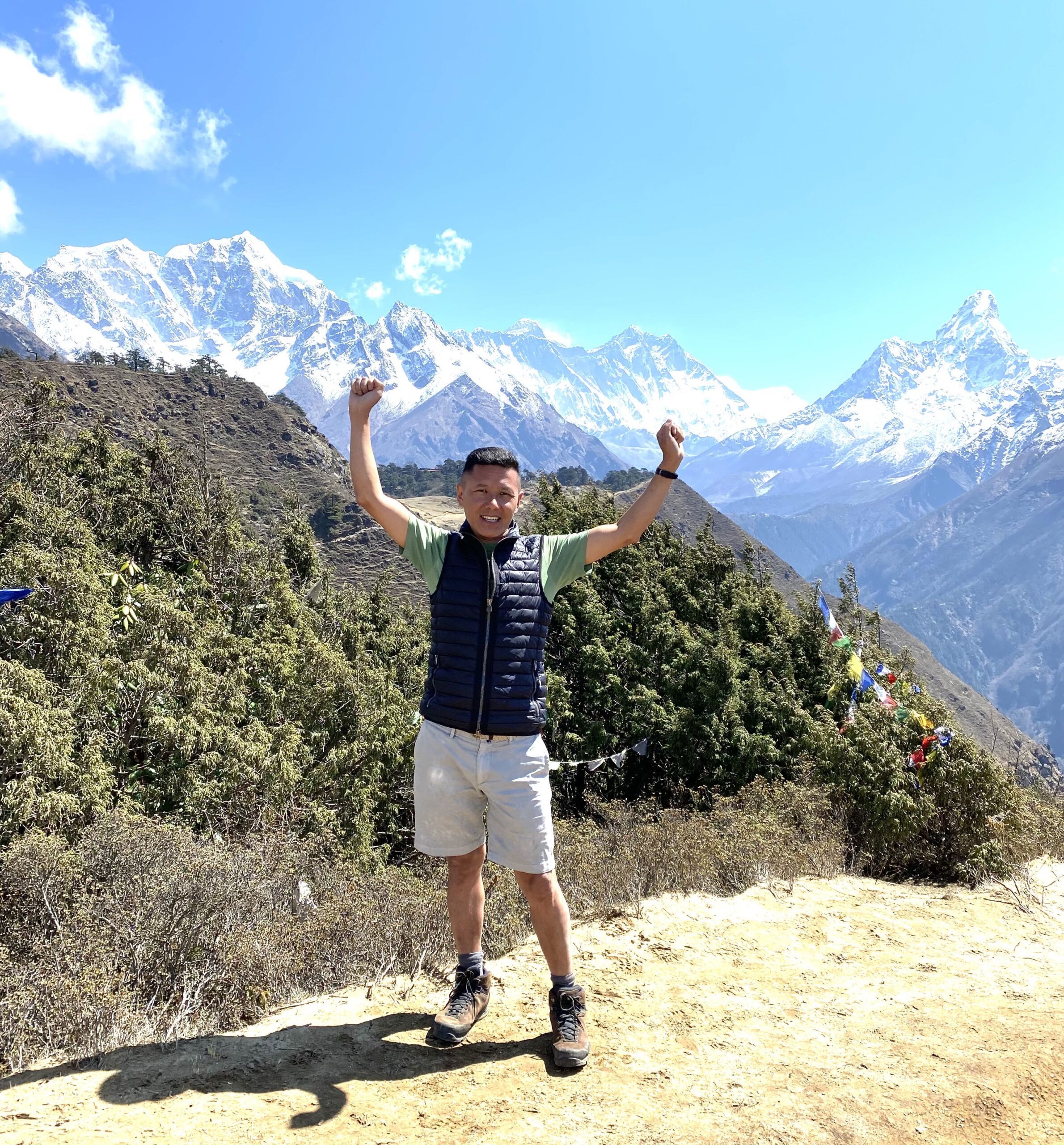 Chhiring Sherpa