Privacy Policy
Our website address is magicalsummits.com.
What personal data do we collect and why do we collect it
How is the information used?
When you provide information about yourself for a specific purpose, we use that information only for that purpose (i.e. to provide the service or information you have requested). We do not disclose any information we collect from you to any third party without your permission. For operational reasons, additional information will be required when making a booking with us.
European Residents: Transfers of Data Outside Europe
Please note that if you are a resident of the United Kingdom, the European Union, or the European Economic Area ("EEA"), we may store your personal information outside of the EEA. For example, we may keep your personal information in Nepal (which has been recognized by the European Commission as having an adequate level of privacy protection).
We may also need to transfer your personal information to travel suppliers and other third parties outside of the EEA, for example, if a supplier is based outside of the EEA. Countries outside the EEA may not have the same level of privacy laws as the UK, Nepal, and the EEA. We will take reasonable steps to protect your privacy rights.
Embedded content from other websites
Articles on this site may include embedded content (e.g. videos, images, articles, etc.). Embedded content from other websites behaves in the exact same way as if the visitor has visited the other website.
This website may contain links to other websites. Please keep in mind that when you click on one of these links, you will be taken to another website. We recommend that you read the privacy policy of these linked sites because their policies may differ from ours.
Email Links
We use e-mail links on this website to allow you to contact us directly. We respond to your questions or comments using the information provided in your e-mail.
Cookies
Magical Summits uses cookies to facilitate some functions when you visit pages on the Magical Summits website. These cookies collect anonymous clickstream information. Magical Summits does not use persistent cookies to track return visitors, and all cookies expire after 24 hours.
Legal Disclaimer
We may disclose personal information if required by law or in the good faith belief that such action is required to conform to legal actions or comply with the legal process served on Magical Summits.
Your contact information
Magical Summits Pvt. Ltd. processes personal data in accordance with this privacy statement. For further information, questions, or comments about our privacy policy, please contact Chhiring Sherpa at magicalsummits.com – magicalsummits@gmail.com.
Personalize Trip
"I was born and raised in Nepal, nearby Everest region. I am proud to be a native Sherpa, and I have been a Mountain guide over a decade now. Following my passion, I decided to start helping travelers with their travel plans! I think life is a journey, a trip where you collect experiences when you share with other people and with nature."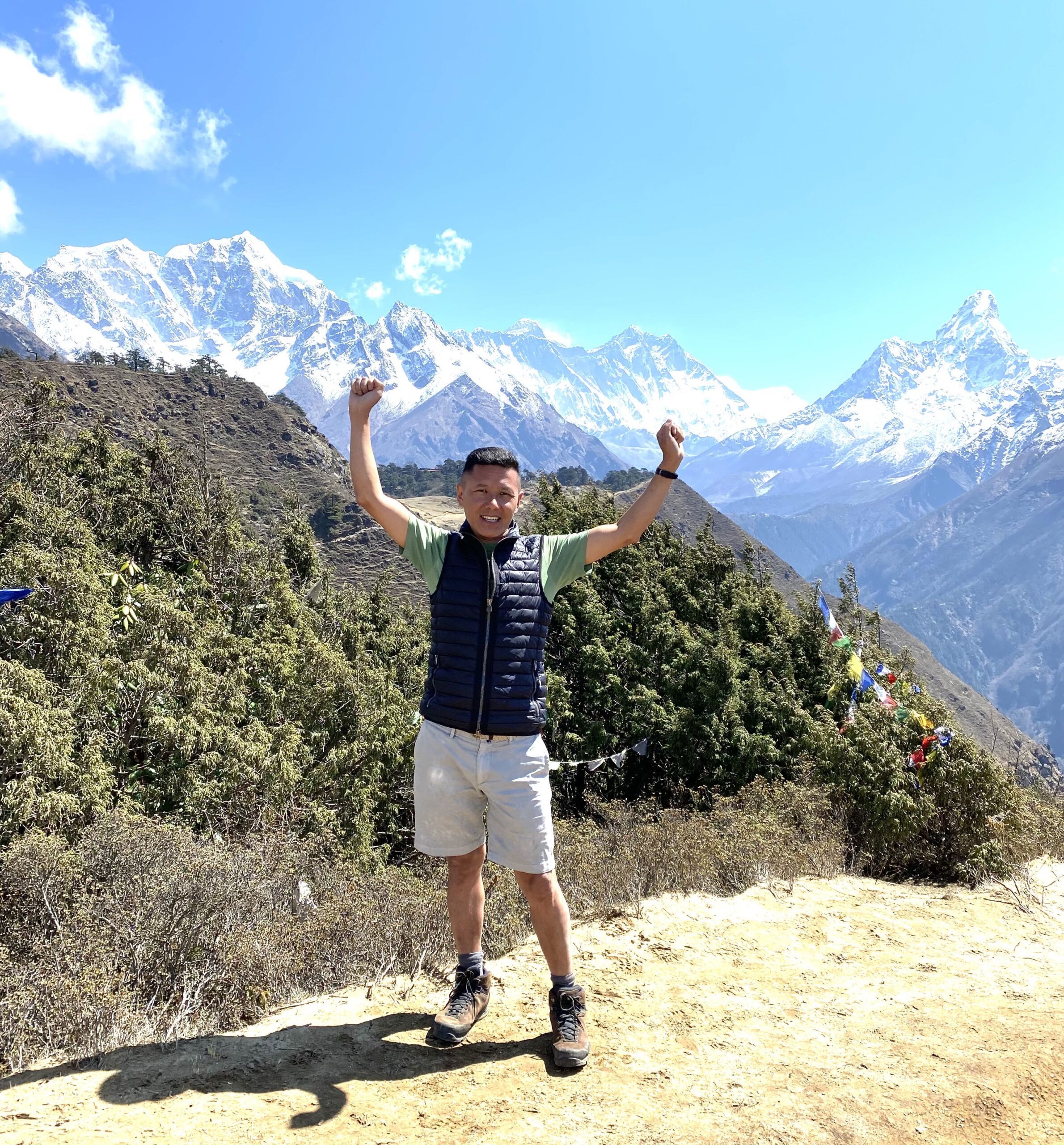 Chhiring Sherpa