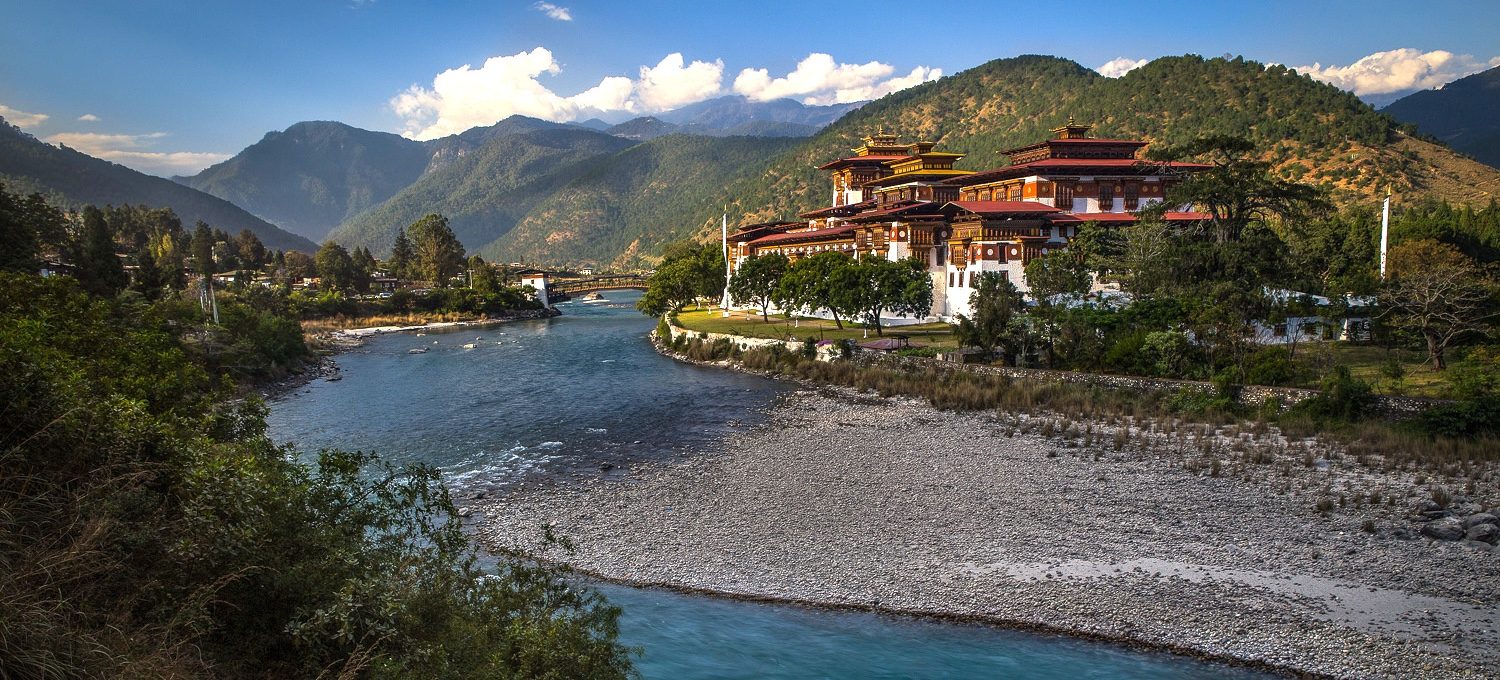 Duration

7 Days

Max. Altitude

3050m (Dochu La Pass)

Trip Grade

Easy

Activity

Tours, Discovery

Group Size

10 People Max
Bhutan Tour for 7 days
Bhutan is also famous as the land of the thunder dragon. It is famous for its pristine beauty. Travel to Bhutan wasn't authorized until after 1974. Since that time, tourists have expressed a desire to go to Bhutan. The Bhutan tour for 7 days is a wonderful trip in this little landlocked country, there is plenty of natural and cultural beauty to see. 
Similarly, Bhutan is very famous for being the happiest country in the world and a carbon-negative country. Bhutan is a peaceful country with clean valleys, ancient monasteries, and mysterious mountains. When you come, you could experience this peace.
Similarly, Bhutan is famous for hosting some of the brightest and most colorful celebrations ever. In fact, a lot of tourists plan their journey to Bhutan to take place during the renowned Paro and Thimphu Festivals. Similarly, Bhutan is famous for its high mountaintops and variety of hiking options.
Moreover, it lies inside one of the most spectacular mountain ranges in the world. Its total area is roughly 38,394 square kilometers. The lovely mountainous scenery and the friendly locals draw more tourists over time.
Also, Bhutan is one of the safest places to go, regardless of whether you're concerned about crime, con artists, or lone travel. However, Every Bhutanese clings to the strict restrictions in this location with joy. Bhutan is, in fact, the happiest nation on Earth. 
Top 5 destinations in Bhutan
Bhutan is famous for its breathtaking natural surroundings, culture, and rich history. Similarly, It is the only nation in the world without carbon emissions. A beautiful setting for viewing the Alps and the surroundings.
Tiger's Nest Monastery
From the brink of a cliff, the Tiger's Nest Monastery looks out over the Paro Valley. Considering that the only access to the monastery is by a strenuous 900-meter hike. Similarly, The journey to the monastery is then made up of a further uphill hike and several tight steps.
Punakha Dzong
The second-oldest and second-largest dzong (monastery) in Bhutan, Punakha Dzong is reachable by a three-hour trip east of the nation's capital Thimpu. It has a lot of priceless artifacts from the distant past.
Zuri Dzong Peak
The top of the Zuri Dzong hike is the ideal location if you wish to have a birds-eye perspective over the magnificent Paro Valley.
Similarly, one of the most significant sights to view in Paro is the Zuri Dzong monastery, which is the oldest in Bhutan. Tourists may enjoy the tranquility that comes from the breathtaking vista in this serene setting.
Gangtey Valley
Gangtey is one of the most beautiful Himalayan valleys. It lies around 135 kilometers from Thimphu. It is famous as the Shangri-La of Bhutan. The picturesque settlements of Gogona and Khotokha are accessible by hiking through the valley.
Kuensel Phodrang
Kuensel Phodrang is one of the most famous tourist destinations in Bhutan's capital. It has a beautiful view of the Thimpu Valley. It is the location of the famous Great Buddha Dordenma or Buddha Point. The highest point visible from Thimpu city is Kuensel Phodrang (2655 meters).
During the tour
The Bhutan Tour for 7 days begins with your flight from Kathmandu to Paro. Don't limit yourself to seeing Thimphu's historical museum; take the time to explore the city as well. Noted for having streets and shops with a strong Bhutanese influence.
Similarly, With the six-day tour package, the bulk of Bhutan's famous tourist attractions are covered. Bhutan is visited for five days and six nights. It gives travelers a close-up view of its remarkable features.
Also, Throughout the course of your journey as part of our Bhutan tour package, you'll pass gorgeous mountain valleys on the national route from the country's western border to its eastern border. 
Similarly, Bhutan is famous for its lofty mountain summits and wide range of trekking opportunities. It is present inside one of the most breathtaking mountain ranges in the world.
Similarly, 60% of Bhutan is covered in forests. The "Takin," the national animal of Bhutan, resembles both cows and goats in appearance. There is a ban on smoking in Bhutan, unlike the rest of the world.
The best time to visit Bhutan
Nothing is better for travelers searching for adventure than October through December, and again from March through April.
Also, Bhutan has bright, sunny days that are perfect for outdoor activities. But, if you enjoy being among plants, spring is the best time of year for you. Similarly, The flowers are in full bloom and provide beauty to the surroundings.
However, We don't encourage any people to come to Bhutan during the heavy rains that occur there from June to September. Also, It is unlikely that you will be able to participate in outdoor activities during these months in Bhutan's eastern areas. Moreover,
The eastern Himalayas are nearby, thus snowfall is a common visitor in the months of January and February. You could take advantage of a bitter winter while dressed in cozy wool gear while the temperature goes below zero.
Highlights of the Bhutan Tour for 7 days
Trek to the monastery at Tiger Nest

See the local farm and the Paro market.

A trip to Paro and Punakha

The view of the mountains and valleys is breathtaking.
Itinerary
1
Kathmandu to Paro (Flight) to Thimpu (Drive)
The first day of the adventure will start on the flight from Kathmandu to Paro. Pass through immigration and customs once you arrive in Paro.
Have a copy of the letter confirming approval for the visa on hand. Greet your driver and guide outside the terminal building, then leave for Thimpu.
Accommodation

hotel

Meal

Breakfast, Lunch, Dinner

Max. Altitude

2200m

Time

1h 10m. drive
2
Thimpu Day Tour
The National Textile Museum is a great location to explore how they do traditional weaving via display. Folk Heritage Museum, The view from the valley below, where Thimpu is located, is breathtaking. Craft Market, where artisans and craftspeople from all over the nation showcase and sell their handmade goods.
Accommodation

hotel

Meal

Breakfast, Lunch, Dinner

Max. Altitude

2200m

Time

4 hours
3
Thimpu to Punakha (Drive)
Punakha, Bhutan's winter capital, is reachable by way of the Dochu La Pass. Take some time to explore Punakha before moving on toward Trongsa via Paul Le Pass. For locals from the Bhutanese Highway that connects east and west, this is a well-known lunch stop. Similarly, the biggest Dzong in Bhutan, located in Trongsa, is famous.
Accommodation

hotel

Meal

Breakfast, Lunch, Dinner

Max. Altitude

1242m

Time

3 hours
4
Punakha to Bumthang (Drive)
Following breakfast, your journey continues toward central Bhutan, taking you through Trongsa to Bumthang. Between the settlement of Nobding and Pele la pass, you will go through thick forests of oak and rhododendron trees as well as through tropical flora (11,000ft).
Your journey will take you through picturesque rural Bhutan, complete with sporadic communities that are off the beaten path and make for excellent photo opportunities.
Accommodation

hotel

Meal

Breakfast, Lunch, Dinner

Max. Altitude

2717m

Time

8 hours
5
Bumthang to Punakha (Drive)
You can tour Punakha Dzong and go on a climb to Chimi Lhakhang depending on how long the trip from Bumthang to Punakha takes.
From Bumthang to Punakha, the drive takes around six to seven hours. Women without children might seek the saint's blessing (want) at the well-known and revered Chimi Lhakhang. Due to its location at 1400 meters above sea level in a warm region, Punakha serves as Bhutan's winter capital as well.
Accommodation

hotel

Meal

Breakfast, Lunch, Dinner

Max. Altitude

1242m

Time

8 hours
6
Punakha to Paro (Drive)
From Punakha to Paro, the trip will take you around four hours. The tallest mountain in Bhutan may be seen from Dochula Pass, which is 3048 meters above sea level.
You'll be touring Paro's National Museum and Rinpung Dzong. You are welcome to ask the tour for any quick hikes or local sightseeing in Paro, subject to time constraints.
Accommodation

hotel

Meal

Breakfast, Lunch, Dinner

Max. Altitude

2200m

Time

3 - 4 hours
7
Paro to Kathmandu (Flight)
You will be taken to Paro International Airport in accordance with the flight schedule. Druk Air departs Bhutan on board.
Experience the breathtaking Himalayan scenery while you're flying. Similarly, keep in mind that Mount Everest and Mount Lhotse may be seen from the window on clear days.
Accommodation

Optional

Meal

Breakfast

Max. Altitude

1400m

Time

1h 10m
8
Free day / Fly to home
You can either stay back in Kathmandu today and enjoy a free day or leave for your respective countries.
It's time to say goodbye to Nepal. Enjoy your final moments in Kathmandu by having breakfast in a café, taking a city stroll, and/or shopping for souvenirs.
What to Expect
What's Included
Travel accommodations for Bhutan.

Within Bhutan, including travel and sightseeing.

There are Bhutanese tour guides on hand.

Sustainable Development Fee (SDF):

US$ 200 per night/person

Meal plan: Full Board (breakfast, lunch, and dinner)

Permits to visit different monasteries and museums.

Access to a number of monasteries and art museums.
What's Excluded
Consider tipping the tour guides if you are pleased with their service and that of the staff members helping you.

Your drinks, whether alcoholic or not.

If you are pleased with your tour guides and the employees who are helping you, tips for guides

Flight fare to/from Paro (

USD 480; KTM Paro KTM

)

Your drinks, whether alcoholic or not.

Anything not already addressed in the aforementioned section.
FAQs
Is Bhutan safe to travel?
Bhutan has a low crime rate. Violence in crime is unusual. Similarly, Burglary, stealing, pickpocketing, and bag snatching are examples of petty crime. However, Take care of your possessions.
Is Smoking Allowed in Bhutan?
Is there a dress code in Bhutan?
Can you drink water in Bhutan?
What is not allowed in Bhutan?
Similar Packages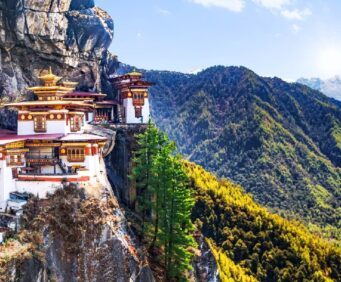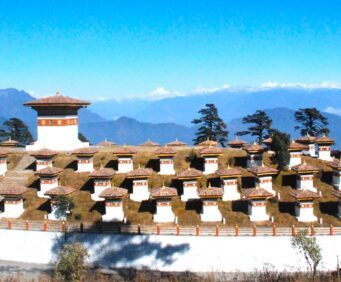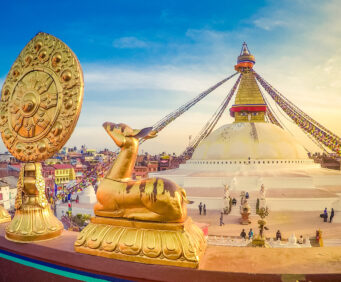 10 Days
3,120m. Tiger's Nest
Travel With
Magical Summits is your key to seeing the Himalayas through a local lens. Being a native Sherpa-owned active holiday company, by providing unparalleled and personalized customer service, Magical Summits is born to the top of Nepal's very competitive travel market.

At Magical Summits, we pride ourselves in making that extra effort to give all of our clients our personal touch, crafting each holiday to suits your needs, desires, and budget, to create unforgettable vacation experiences. Ready? Let's go!
Small Groups and Solo travelers
100% Customizable trips for all ages
Native Sherpa-owned and operated
Freedom, fun & Innovative itineraries
Quality service and Higher trip success rate
Sustainable Travel
Personalize Trip
"I was born and raised in Nepal, nearby Everest region. I am proud to be a native Sherpa, and I have been a Mountain guide over a decade now. Following my passion, I decided to start helping travelers with their travel plans! I think life is a journey, a trip where you collect experiences when you share with other people and with nature."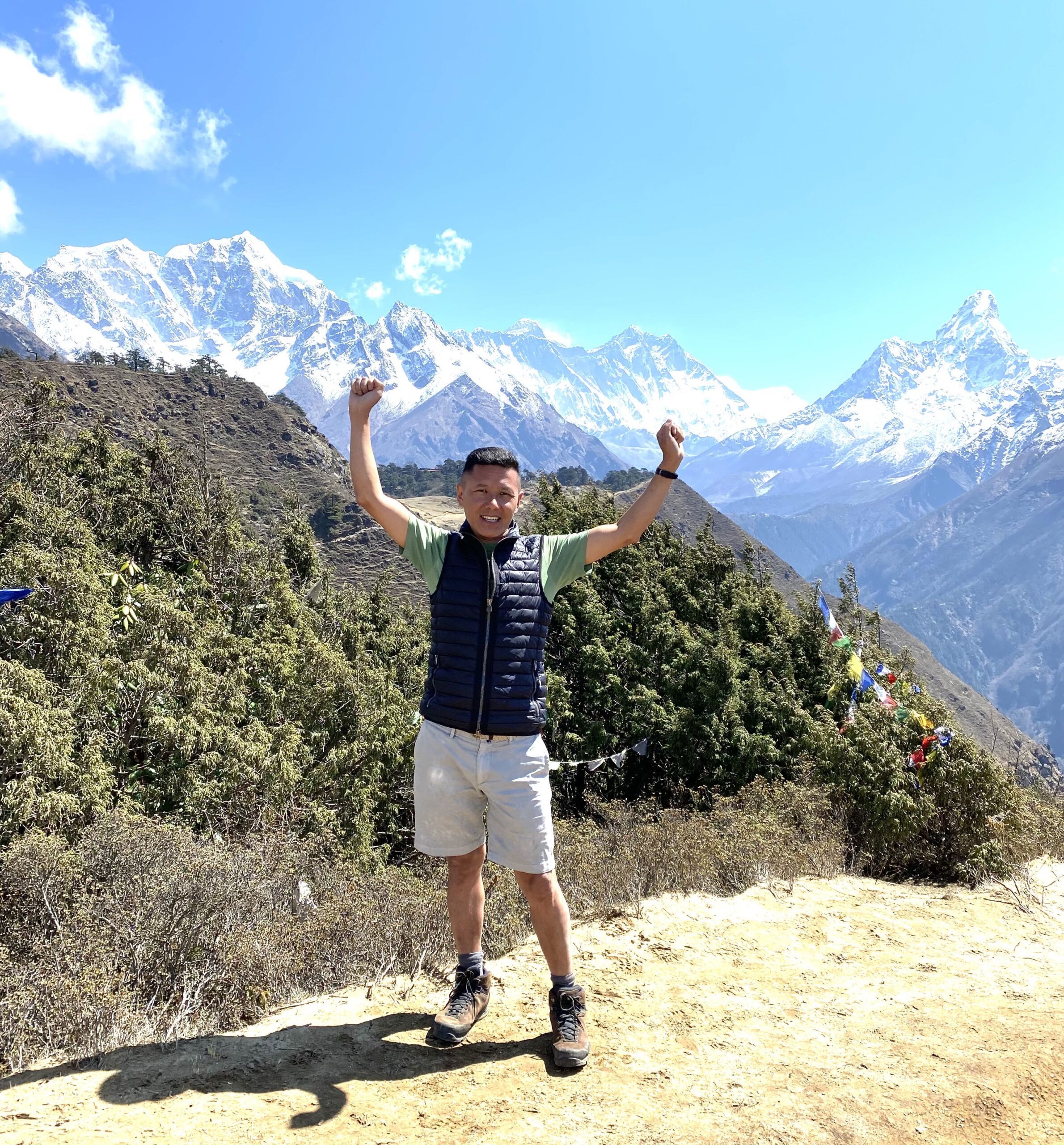 Chhiring Sherpa