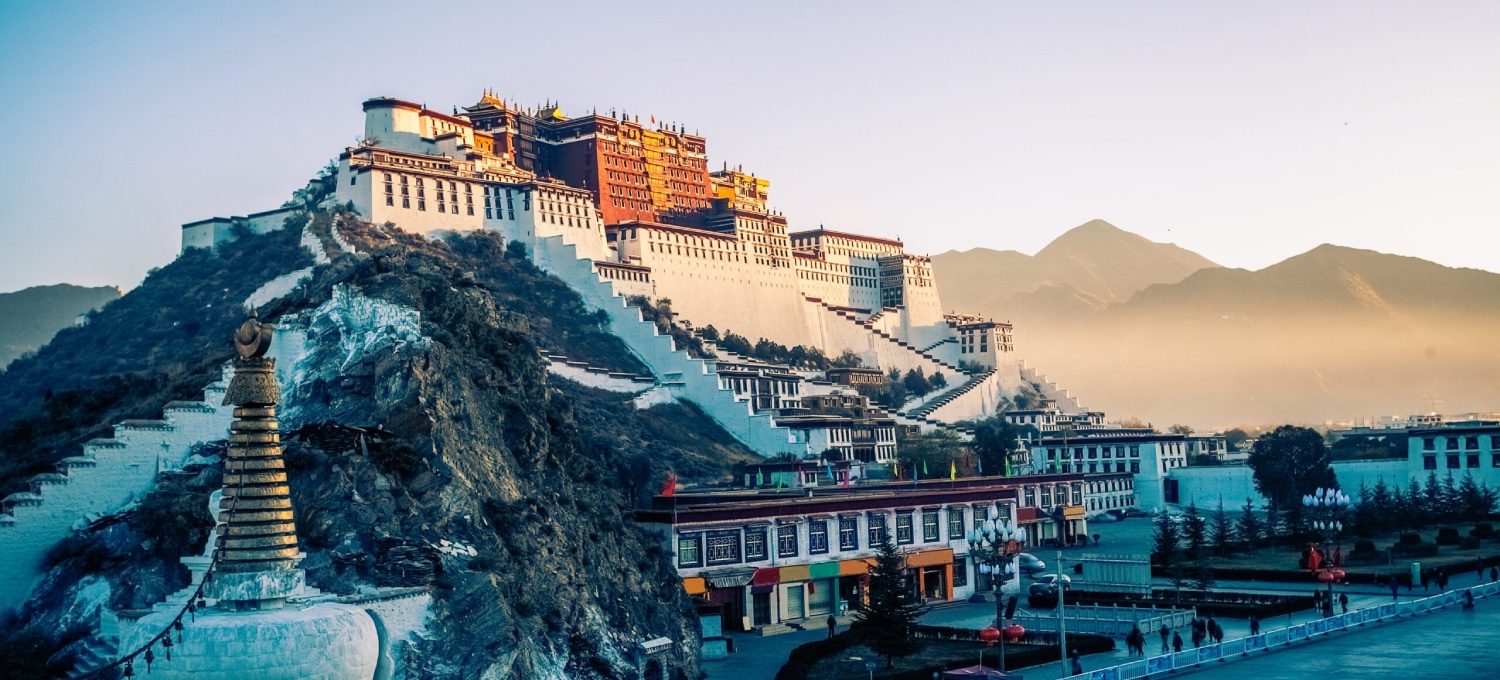 Duration

5 Days

Max. Altitude

4790m

Trip Grade

Moderate

Activity

Tours, Explore

Group Size

8 People Max
Tibet Tour 5 Days
Tibet tour 5 days is a short but packed itinerary that offers a glimpse into the unique Tibetan culture and stunning landscapes. You will have the opportunity to visit some of the most iconic sites in Lhasa, including the Potala Palace and Jokhang Temple. You'll also get to explore the surrounding areas, such as the serene Yamdrok and Namtso Lakes.
Since Tibet is located at a high altitude, acclimatization is essential to avoid altitude sickness. You will need to take it easy on the first day and gradually adjust to the high altitude. It is recommended to drink plenty of water and avoid strenuous activities during the first few days.
Our 5-days Tibet tour can be a wonderful experience for those looking to explore the culture and natural beauty of Tibet, but keep in mind that it is a brief visit and there is so much more to see and explore in this fascinating region.
Things to know before visiting Tibet
Altitude sickness: Tibet is located at a high altitude, so it's important to acclimatize slowly and drink plenty of water. You may want to consult with a doctor before traveling to Tibet, especially if you have a history of heart or lung problems.
Weather: Tibet has a cold and dry climate, so be sure to bring warm clothing, especially if you are traveling during the winter months. You may also want to bring sunscreen, sunglasses, and a hat to protect yourself from the strong UV rays at high altitude.
Permits: Travel to Tibet requires a special travel permit, which can take several weeks to obtain. Be sure to apply for your permit in advance and bring it with you on the trip.
Cultural sensitivity: Tibet has a rich and unique culture, so it's important to be respectful of local customs and beliefs. Dress modestly when visiting temples and monasteries, and ask for permission before taking photos of people or religious sites.
Physical Fitness: Some parts of the tour, such as visiting high altitude sites, may require a moderate level of physical fitness. If you have any health concerns, it's best to consult with your doctor before booking the tour
Itinerary
1
Arrive in Tibet (Lhasa)
Upon arrival at Lhasa Gonggar Airport, you will be met by your local guide who will assist with your transfer to your hotel in Lhasa. Spend the rest of the day acclimatizing to the high altitude and exploring the local area.
Accommodation

Hotel

Meal

Breakfast

Max. Altitude

3656m

Time

1h25mins flight / 1,5 hrs drive
2
Lhasa City Tour
Today, visit some of the most famous landmarks in Lhasa, including the Potala Palace, the Jokhang Temple, and Barkhor Street. These landmarks are essential to understand the rich Tibetan Buddhist culture and history.
Accommodation

Hotel

Meal

Breakfast

Max. Altitude

3656m

Time

4 - 5 hrs
3
Yamdrok Lake - Day Trip
Today, you will take a scenic drive to Yamdrok Lake, one of the three holy lakes in Tibet, with crystal-clear blue water surrounded by snow-capped mountains. You will also visit the Karola Glacier, a stunning glacier that is accessible from the highway.
Accommodation

Hotel

Meal

Breakfast

Max. Altitude

4790m

Time

5 - 6 hours
4
Namtso Lake
Namtso Lake
Today, you will take a drive to the Namtso Lake, which is the highest saltwater lake in the world and is considered one of the most beautiful lakes in Tibet. You can enjoy the stunning views of the lake and the surrounding mountains, as well as the opportunity to interact with the local nomads.
Accommodation

Hotel

Meal

Breakfast

Max. Altitude

4718m

Time

5 hours
5
Departure from Lhasa
Transfer to Lhasa Gonggar Airport for your departure flight. Before your departure, your guide may take you to a local market to purchase souvenirs or try some local Tibetan cuisine.
What to Expect
What's Included
Airport pick-up and drop-off
Accommodation during the tour
Meals as per the itinerary
Private transportation (usually a 4WD vehicle) for the entire trip
English-speaking guide and driver
Necessary permits and documents (such as Tibet Travel Permit)
Sightseeing and entrance fees as per the itinerary
What's Excluded
International airfare to and from Nepal
Nepal visa fees
China visa fees
Travel insurance
Personal expenses such as phone calls, laundry, and bar bills
Tips for the guide and driver (tipping is expected)
FAQs
What is the best time of the year to visit Tibet?
The best time to visit Tibet is during the months of April to October when the weather is pleasant, and the skies are clear.
What kind of accommodations can I expect on this tour?
Will there be opportunities for vegetarian or vegan meals?
Is it safe to travel to Tibet?
What is the altitude of Lhasa and Namtso Lake, and will altitude sickness be an issue?
Will I need to bring any special gear or equipment for this tour?
Travel With
Magical Summits is your key to seeing the Himalayas through a local lens. Being a native Sherpa-owned active holiday company, by providing unparalleled and personalized customer service, Magical Summits is born to the top of Nepal's very competitive travel market.

At Magical Summits, we pride ourselves in making that extra effort to give all of our clients our personal touch, crafting each holiday to suits your needs, desires, and budget, to create unforgettable vacation experiences. Ready? Let's go!
Small Groups and Solo travelers
100% Customizable trips for all ages
Native Sherpa-owned and operated
Freedom, fun & Innovative itineraries
Quality service and Higher trip success rate
Sustainable Travel
Personalize Trip
"I was born and raised in Nepal, nearby Everest region. I am proud to be a native Sherpa, and I have been a Mountain guide over a decade now. Following my passion, I decided to start helping travelers with their travel plans! I think life is a journey, a trip where you collect experiences when you share with other people and with nature."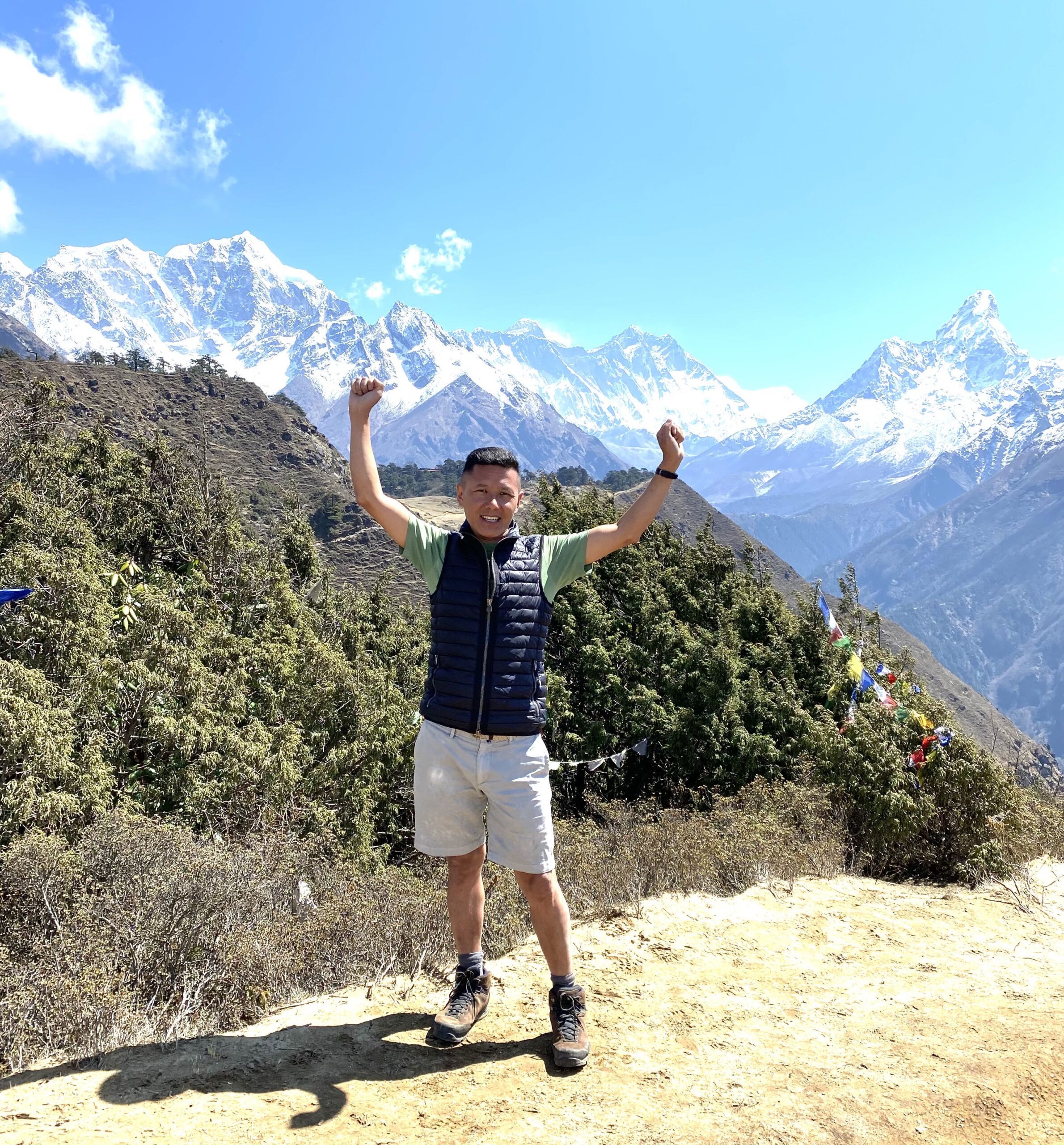 Chhiring Sherpa