Typical Day On The Trek
Every morning during the trek, our guide or porter will greet you with a wake-up – tea/coffee at around 6:30 a.m. in the morning, and after being fresh, you will have some time to pack your bag. Then it's time for breakfast.
Breakfast
Usually breakfast is served around 7 a.m. After having our breakfast, the trek begins but take 5 minutes to stretch and warm up before you start, you should expect to walk for 45 minutes to 1 hour and rest for 5 minutes along the way. Our walk will be around 2 to 3 hours to the lunch spot.
Lunch
During the trek is generally held around 12 – 1 pm with 45-minute duration, the lunch will be generally taken from the menu which will serve as quick as possible with a cup of tea or coffee.
Dinner & Overnight
Usually our walk is about 2-3 hours after lunch, as we arrive at our camp (Lodge), then maybe we'll take some rest before we go to dinner. Our guide and porter will be happy to serve a cup of tea in your room while resting, and we notify you to order your dinner before 5 p.m. Set up our own preferred time to have dinner with team members.
At the end of the day, our trekking guide will encourage you to visit the local settlements to learn more about their culture and lifestyle in the Himalayas region while preparing our meals, or you may want to take a shower, read a book or simply rest.
Every day our hiking will be perfectly pleasured by rewarding Himalayas mountain views and its scenery, mountain villages discovery and taking the fascinating photos and video of magical mountains.
Note: Every day after dinner, our guide will be briefing on the program the next day.
Personalize Trip
"I was born and raised in Nepal, nearby Everest region. I am proud to be a native Sherpa, and I have been a Mountain guide over a decade now. Following my passion, I decided to start helping travelers with their travel plans! I think life is a journey, a trip where you collect experiences when you share with other people and with nature."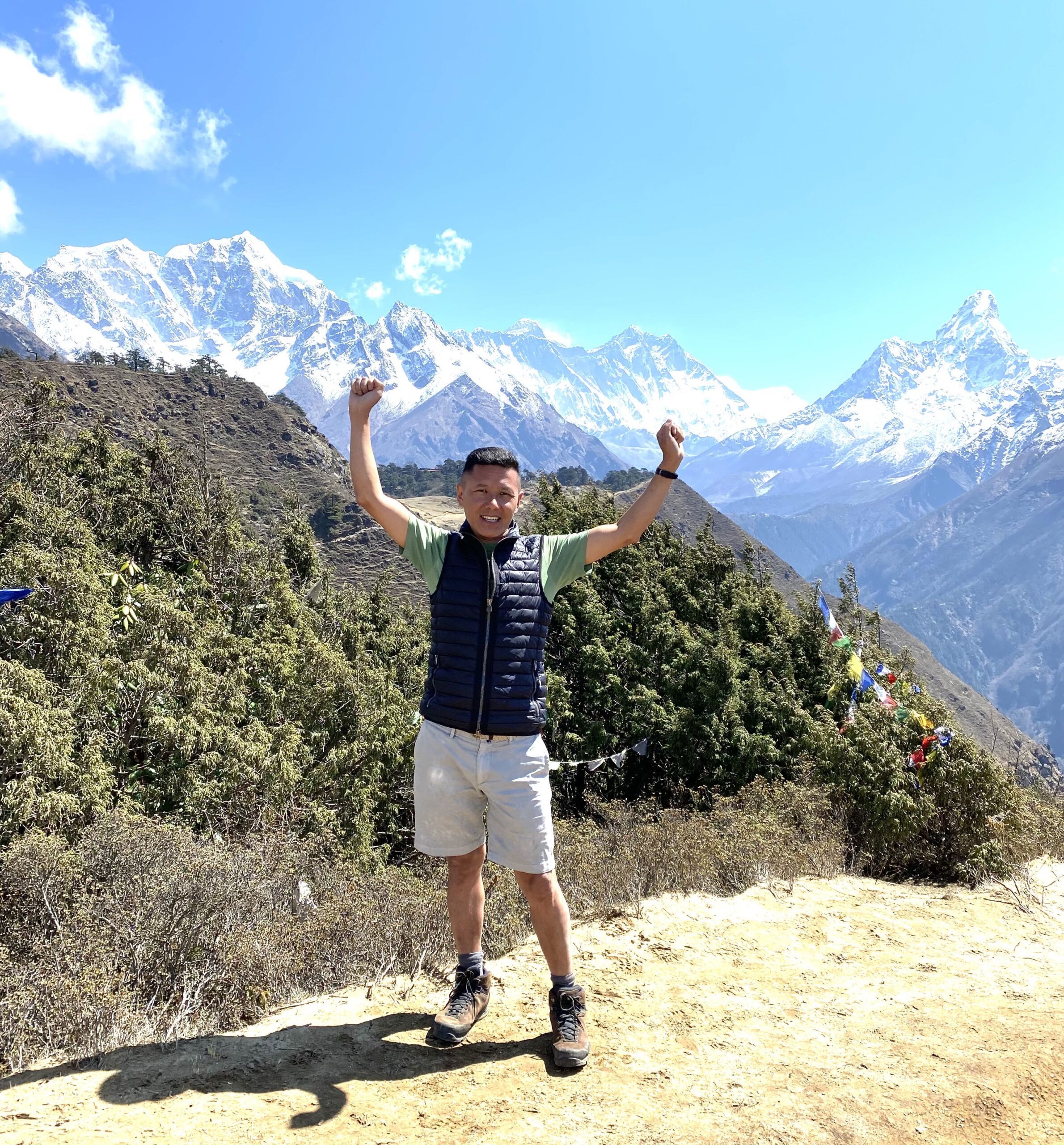 Chhiring Sherpa