Travel Insurance
Travel Insurance
We strongly recommended a compressive travel insurance package to all our clients. It will be assisted adequate protection trip to cover personal injury, medical expenses, repatriation expenses, emergency evacuation and any kind of illness will be covered.
Magical Summits offers mainly three categories of holidays in the Himalayas, Nepal Bhutan and Tibet. Those trips are Leisure Tours & Safari, Trekking & Hiking Holidays and Climbing & Expeditions in the ice and snowy Himalayas.
Before buying your insurance make sure your insurer is aware of the Magical Summits itinerary that you're going to undertake and is agreeable to cover all trips activities.
Your insurance coverage of an air ambulance or helicopter rescue is not mandatory for the trip in urban areas, but it is better to have them with you. Again, for Tibet vacations there is no possibility of helicopter rescue, therefore it is not necessary to buy the air ambulance coverage in Tibet trips. Also, check your insurance policy to include trip cancelation.
Insurance for Safari & Leisure Trips
Safari & Leisure Trips usually do not involve travel to risky areas or high altitudes; therefore, they do not require advanced travel insurance. However, for such tours, your insurance should cover medical issues, pandemics, epidemics, flight cancelation and trip cancelation.
Trekking & Hiking Holidays
The difficulty level in different trekking areas varies mainly due to the altitude and the mountains terrain, which could pose a high risk of life. You may need an emergency evacuation in areas where roads and hospitals are not accessible.
For these types of trips, you must inform your insurance company of the maximum altitude to which you will be trekking. Accordingly, your insurance will cover for emergency search, evacuation and medical issues. Also, don't forget to include cancelation of your trip in the insurance coverage. Please contact one of our travel consultants for more details before buying your insurance policy.
Climbing & Expeditions
Climbing & Expedition trips are very risky. In the mountain cliffs, you will climb the ice and snow ropes and there is a high risk of injury. You will need advanced rescue insurance for these trips, the premium is usually a bit higher. Insurance companies offer policies based on the altitude you will face during your trip. Remember – search, rescue and advanced medical insurance is mandatory for your climbing & expedition trips with us.
You need to send us a copy of your insurance policy details or carry it with you while you're on the trip. If you're unable to present the insurance that is required for the Magical Summits trip, the company solely reserves the right to cancel your trip.
Note: We do not sell, coordinate or even encourage you to buy insurance from any particular insurance company. This is our recommendation and advice to you. You can find the insurance company of your choice from our recommendations below:
Europ Assistance (For Europeans)
World Nomads (For Canadians, American and even Asians)
Insure and Go (For British)
Travel insurance consultants (For South Africans)
Cover Travel Insurance (Australians and New Zealanders)
Personalize Trip
"I was born and raised in Nepal, nearby Everest region. I am proud to be a native Sherpa, and I have been a Mountain guide over a decade now. Following my passion, I decided to start helping travelers with their travel plans! I think life is a journey, a trip where you collect experiences when you share with other people and with nature."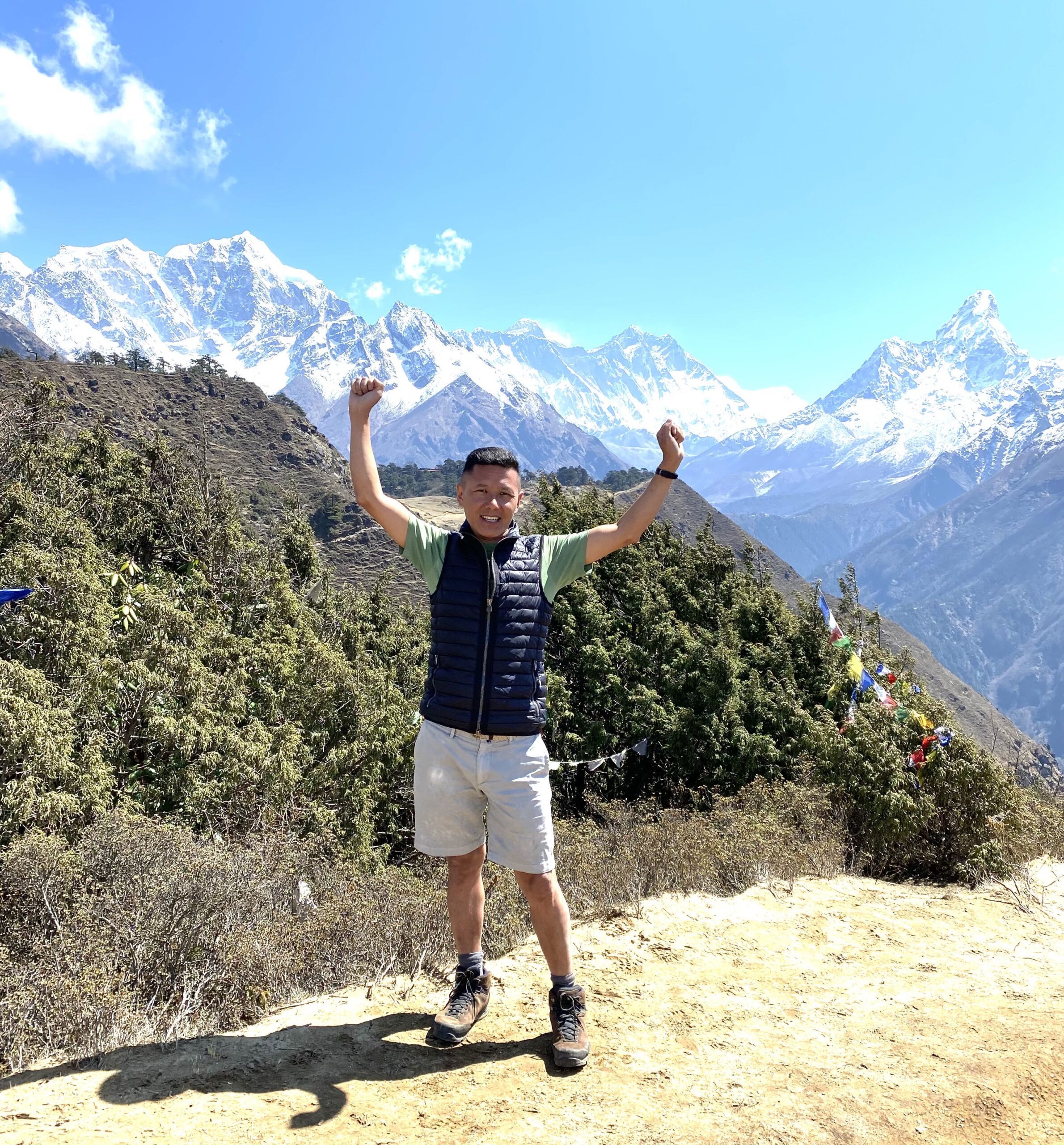 Chhiring Sherpa