Manaslu Circuit Trek Best Time
The Manaslu Circuit is one of the best treks to experience Nepal's rich heritage and natural beauty. Manaslu is the world's 8th tallest mountain, soaring 8163 meters above sea level. The pristine serenity and beauty of the mountain are surreal.
This trek will take you through dew-fresh mountain ranges as surrounded with snow as a newlywed bride. Along the way, you will pass ancient monasteries that tell the historical story of Northern Nepal's heritage and culture.
The trek to the Manaslu Circuit begins at the Budi Gandaki River Valley. It traverses through barren landscape, nearly reaching the Tibetan Plateau before ending two weeks later in the Marshyangdi River Valley. The altitudes ranging from 600 to 5,179 meters.
Each season is lovely in its own way, so the choice is entirely yours. Keep in mind, however, that the Larke Pass will be closed by snow during the winter.
December to February – Winter
The snowy winter you will feel is balanced out by the sight of frozen waterfalls and rivers. However, just above the village of Namrung, you will have to trek on snow-covered trails, and attempting to reach Manaslu Base Camp is too risky. Due to the lodge at Dharmasala being closed for the winter, the Larke Pass must be crossed in one day. (When it is open – please ask us) which takes minimum 10 to 12 hours.
Trip Difficulty Levels:
Proper equipment and winter clothing are necessary. This time of year is best suited to those with extra stamina and some experience with snow and ice gear.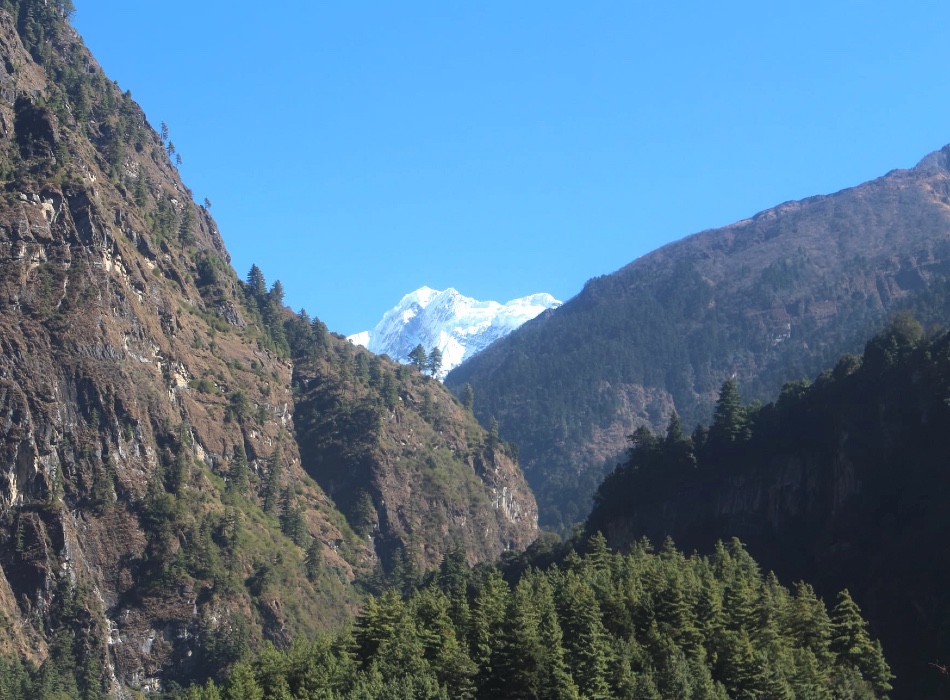 March to May – Spring
Rhododendrons start blooming, and Birendra and Ponkar Lakes start to melt. Villagers who had gone down to nearby cities for the winter have begun to return home, and by May, expedition groups will be gathered around Manaslu Base Camp, planning to summit Mt. Manaslu.
Although snow may fall on occasionally by May it is pretty hot at the start and end of the trek, and you should be prepared also for this.
Trip Difficulty Levels:
Snow gear is not required because any snowfall won't last long, making it ideal for those with no technical experience.
June to Early September – Monsoon
Everything has been washed clean by the rain, and the scenery of forests and pastures is lush and green. This does, however, mean there are mosquitoes and bugs in the area! And beware of leeches, which, while not dangerous, are also unpleasant.
The trekking trails will be slippery, and small streams will have grown so that it is hard to cross small wooden bridges, so walking on the higher suspension bridges may take a little more effort. And we should be aware that landslides are a possibility during this season.
Trip Difficulty Levels:
A bit more care needs to be taken on slippery trails. June and July see the most rainfall.
September to Mid December – Autumn
This is without a doubt the best time to trek in Manaslu – 10 out of 10! The cost of restricted permits rises as the season changes. It is neither too hot nor too cold, the sky is blue, and views of the snow-capped Himalayas are spectacular. It's also an excellent time to climb Larke Peak. Unfortunately, this popular time attracts other people as well.
There will be more people on the trails, and you may also meet people who are participating in the Manaslu Marathon. Think you're in good enough shape for this 5,179-meter holy run? Dates and entry information are available here.
Trip Difficulty Levels:
Even if you are not a marathon runner, now is an excellent time to visit Manaslu! However, whatever time you want to visit, please pack wisely.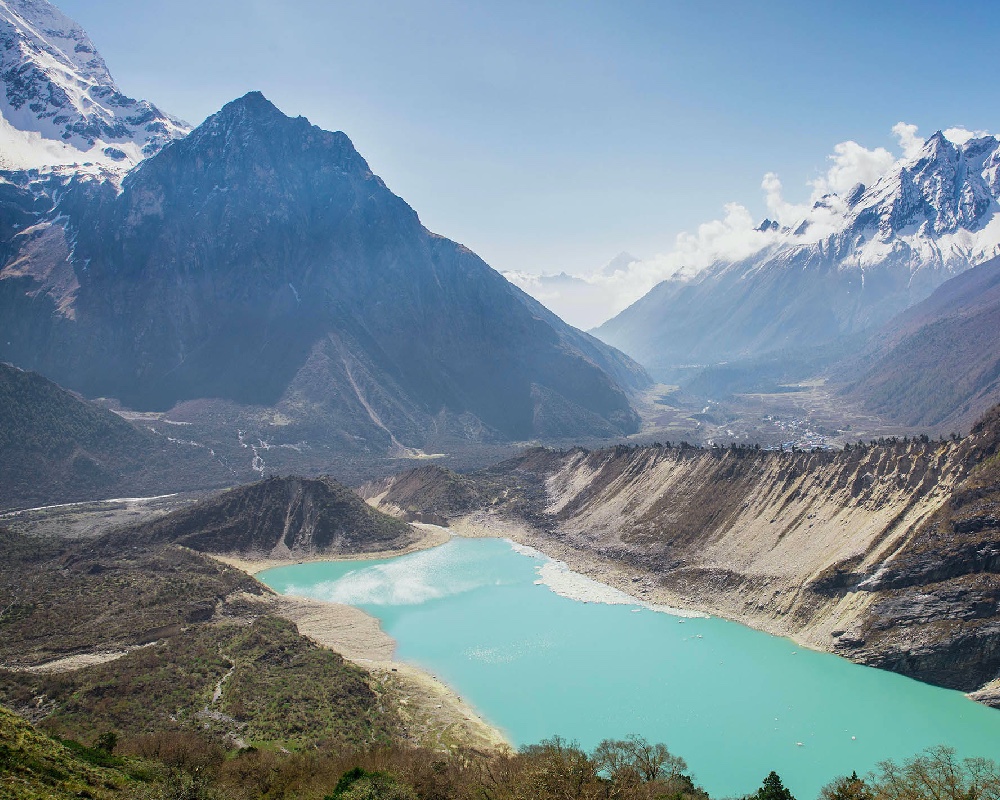 Few Useful Tips for the Manaslu Circuit Trek
Stay hydrated by drinking plenty of water. This is the best way to avoid Acute Mountain Sickness.
Drink only filtered water and keep water purification tablets.
Be careful of raw food. Eat a vegetarian diet unless fresh meat is available.
Carry high-calorie snacks, such as protein bars, raisins, and peanuts.
Always bring the necessary equipment for a high-altitude trek.
Smoking and alcohol increase the risk of altitude sickness, so avoid them.
Carry a first-aid kit and any medications you're taking. Bring enough medications for the trip, and DO NOT USE ANY MEDICINE YOU ARE UNSURE OF.
At high altitudes, avoid sleeping during the day. It is advised that you move around and stay active.
While adjusting to the changing altitude, it is normal to experience a slight headache or fever. Don't worry much about it.
Make sure you have all the required permits for the Manaslu Trek.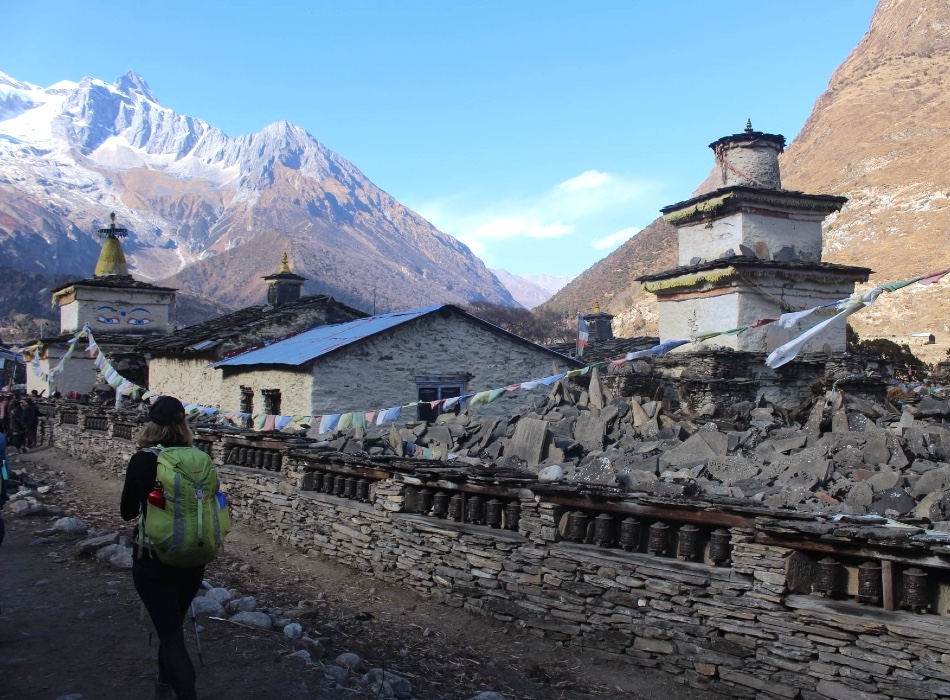 Final Thoughts
The Manaslu Circuit Trek is a must-see adventure destination for anyone who enjoys traveling and hiking. The natural beauty and rich culture of the area will stay with you for the rest of your life.
You May Also Like