When is the best time to visit Nepal?
Nepal is the roof of the world, the land of high mountains, and the soft, rolling valleys. The weather in Nepal can be rather moody, as a visitor, it is important that you understand the varied climate of this beautiful Himalayan country. so that you know when to visit. After all, you have to visit when the country is at its wonderful best!
Seasons & Highlights
Winter in Nepal
Winter brings cold weather to higher elevations, but it's a great time to visit Nepal for crystal clear skies. Hiking in the lower Himalayan foothills are perfect in the winter, and so are the jungles and wildlife of Chitwan in the south of Nepal.
Spring in Nepal
Spring is a popular time for hiking in Nepal, as temperatures rise steadily and the weather tends to be more stable. Trails are more crowded, however, and sometimes the skies can be a bit hazy. Spring features great festivals, including Holi in March, and the New Year of Nepal.
Summer in Nepal
Summer is a rainy season (monsoon), brings hot, humid weather, with most of the hiking areas seeing cloudy skies and rain. Choose a hike in the "rain shadow" of the Himalayas at this time of year, such as Upper Mustang or Nar Phu. The Yarthung Horse Festival takes place in June in Manang
Fall in Nepal
Fall is the most popular trekking season because the weather is generally stable, the temperatures are moderate and the skies tend to be clear. Because the weather conditions are at their best, the crowds are also at their peak! Autumn has great festivals like Dashain (October) and Tihar (November).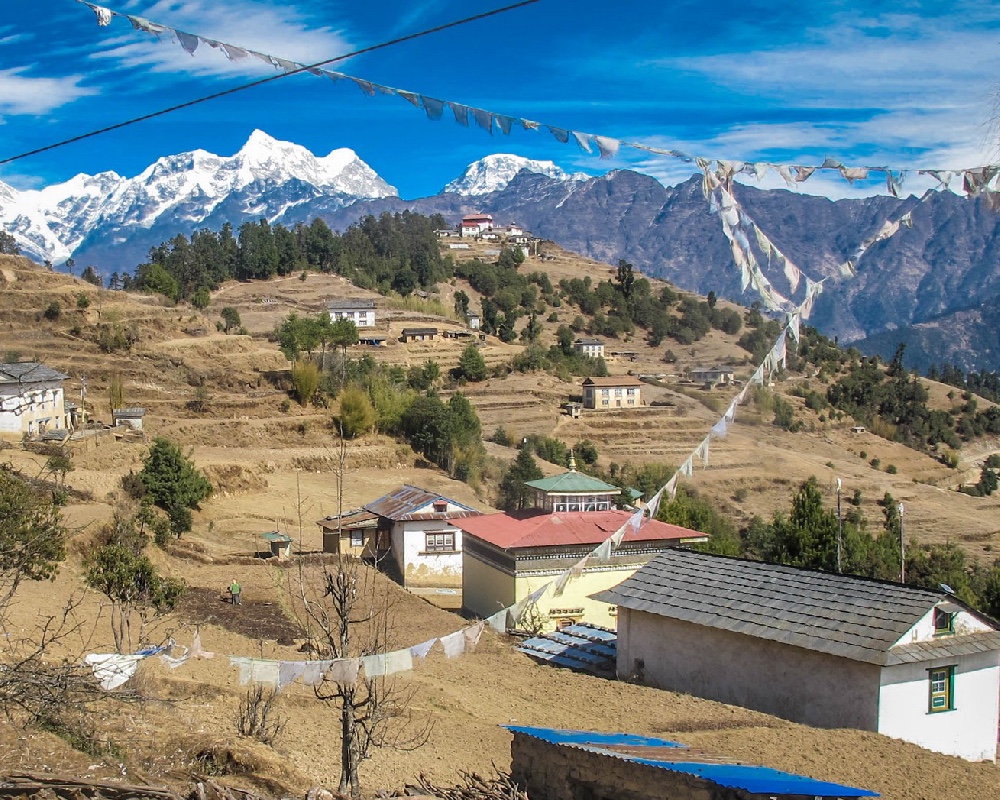 Where to go Nepal during Winter
High mountain areas in Nepal and classic hikes, including high-pass crossings, are usually too cold in winter. The foothills of Nepal, below 4,000 m / 13,000 ft, are great in winter. It's getting cold at night, but temperatures tend to get quite comfortable during the day, especially when you warm up while hiking.
Many of the short treks in Nepal are good choices for the winter season, such as those to Mardi Himal Trek, Langtang Valley Trek or Everest View Trek. Winter is actually the best time of the year for hiking in the lower Khumbu area south of Everest and shorter treks near Pokhara.
The lowlands, including Chitwan and Bardia National Parks, have moderate temperatures and are absolutely wonderful in the winter.
Tips for Visiting Nepal in winter
Bring the warm layers and down jacket. A down sleeping bag is also recommended if you plan to go hiking.
Enjoy incredibly clear views and less crowds at Nepal's best view points like Nagarkot and Poon Hill.
Activities like mountain biking and motorbike touring the country are at their best in the winter.
Visit Chitwan and Bardia as the temperatures in these otherwise warm places is at their most moderate during the winter.
Attend Pokhara Street Festival at the end of the year, which takes place around December.
Where to go Nepal during Spring
In the spring, the higher mountains, home to the classical treks in Nepal, offer a stable weather. It's a great time to cross high passes such as Larke La (Manaslu Circuit Trek), Kongma La (Everest Three Pass Trek), Thorong La (Annapurna Circuit Trek) and trek to the high points of Nepal such as Kala Pattar and Gokyo Ri in the Everest region.
If you want to avoid the crowds, choose a trek off the beaten path. Kathmandu is gets warmer, and its Thamel tourist center is becomes a hot spot for travelers. Bardia National Park gets very hot and offers the best chance to see the tiger.
Tips for visiting Nepal in Spring
The famous Rhododendrons of Nepal are in full bloom.
During early spring they are best in the Annapurna region around Ghorepani Poon Hill.
In late Spring they begin blooming around Namche in the Everest region.
On big hiking trips, temperatures vary widely from lower to higher elevations and from night to day, bring layers.
Choose a lesser known trek, or visit early or late Spring, to beat the crowds.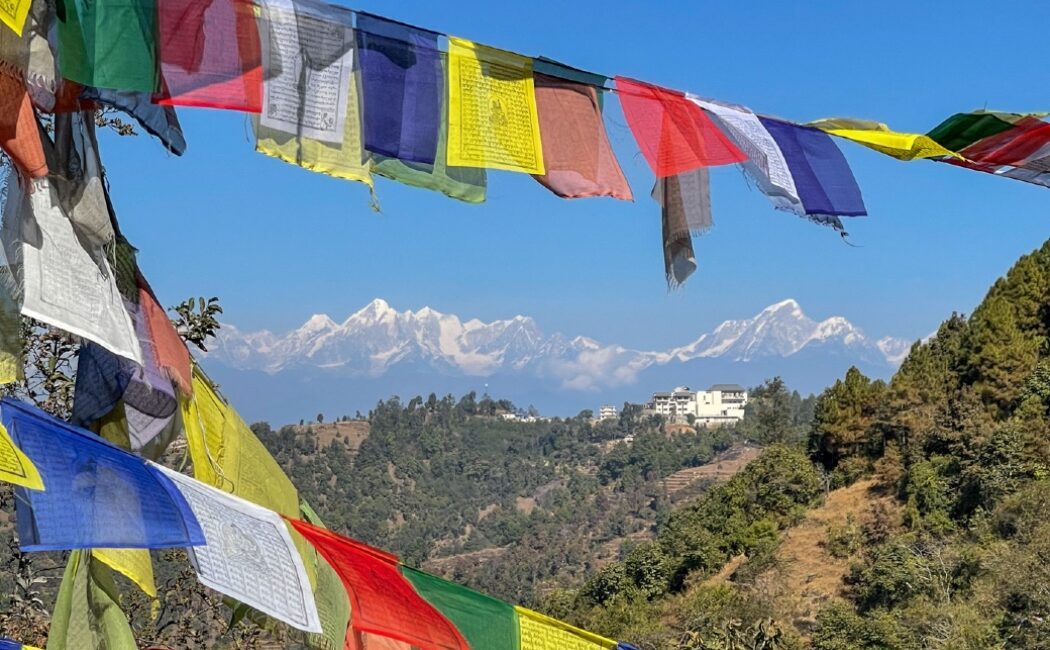 Where to go Nepal during Summer
Treks in the rain shadow of the Himalayas are best during the monsoon, such as Upper Mustang, Upper Dolpo, Nar Phu Valley, and Limí Valley. The higher areas in the Everest region are also good.
Kathmandu is hot and humid, and the lowlands in the South are even hotter, but if you can withstand the heat they offer great wildflowers, lush jungles and the chance of tiger sightings.
Tips for visiting Nepal in Summer
Bring a raincoat/umbrella, as the weather is usually too warm to wear a rain jacket. The rain showers are often passing and the umbrella allows you to keep doing what you're doing. It also offers good protection from the sun.
Be aware that transportation may be unreliable due to flight cancellations and roads closed caused by weather and landslides.
Watch for leeches in some areas-long pants and insect repellents will help. Monsoon has interesting festivals like Dancing with Shamans (August Full Moon), Ropai (Rice Planting Festival in June) and more.
Where to go Nepal during Autumn
Like spring, autumn has the best conditions for the popular Nepal treks, and the same treks recommended in the spring section apply. The skies appear to be cleaner, giving the fall a slight edge over the spring.
This advantage is offset a bit by large crowds, making it advisable to consider less popular treks. As for other places to go and activities, all regions in Nepal are accessible during the fall season, and the weather is usually moderate and therefore great for traveling.
Travel tips for visiting Nepal during Autumn
September can still have some rain as the monsoon season recedes.
Early fall may still see some of the damaged trails caused by monsoon landslides. The trails are usually in good shape at the start of October.
The popular routes will be crowded. If you like solitude, choose the beaten path trails.
Try your visit at the same time as the Autumn festivals like Dasain (October), Tihar (November) and the Mani Rimdu festival in Tengboche in the Everest region (November)
Conclusion
As mentioned above, there is not a single answer to the question what is the best time to visit to Nepal.
Although there is some truth to the common thinking that spring and fall are great for trekking, winter and summer also have distinct advantages.
Every season, travelers are increasingly visiting Nepal and equipped with the right trip plan, Nepal is a perfect year-round destination.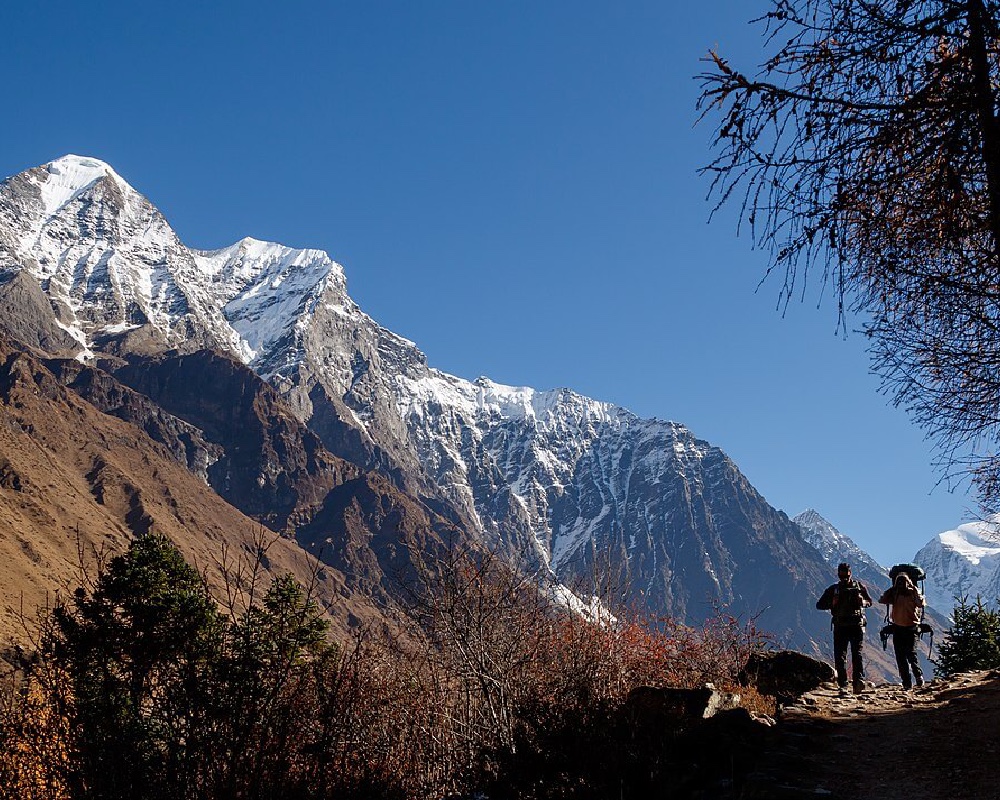 General Nepal Travel FAQs
How long do we walk each day?
The most days are 4 to 6 hours of trekking in the mountains. If you think your day starts at 8 am and finishes around at 4 pm, it's not too tough, because you can stop for lunch and take some breaks along the way.
Do I need to carry my own equipment?
You will carry your daily needs (sunblock, water, hat, light jacket and the camera), but your porter will carry the rest of your equipment, such as extra clothes and overnight essentials. Porters are helpful, and hiring a porter is a good way of supporting the local economy and is quite affordable.
How much porters can carry?
Porters carry up to 25kg. to 30 kg. max. (make sure they're not overloaded). It's best to carry these items yourself for sensitive items, such as cameras. Please carry an extra weight in your daypack if you have more than 15 kg.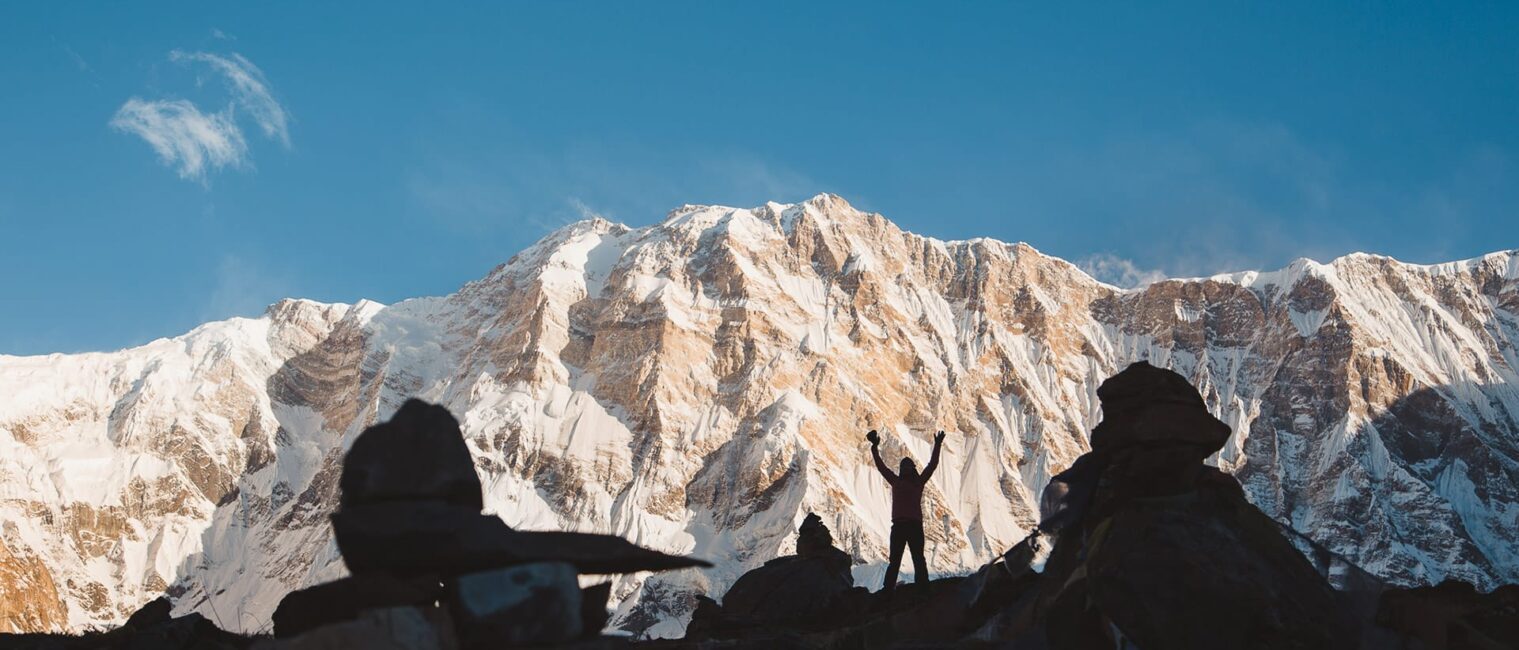 Who is the guide?
Our local native Sherpa trekking guides are born and grown up in the mountain regions of Nepal. They are usually started as a porter, then graduated from cooking helpers, then assistant guides and finally completing a 4-week guide training course organized by the Nepal Academy of Tourism and Hotel Management (NATHM) and the Trekking Agencies' Association of Nepal (TAAN).
Where do I meet my trekking guide?
Once you are in Kathmandu, you usually meet your trekking guide. At the start of your trek you will have a full briefing where you meet your guide, ask questions and receive all the details you need for the trip. Often your guide may meet you at the airport for the flight to the starting of your trek.
Have any questions? Do not hesitate to contact us.