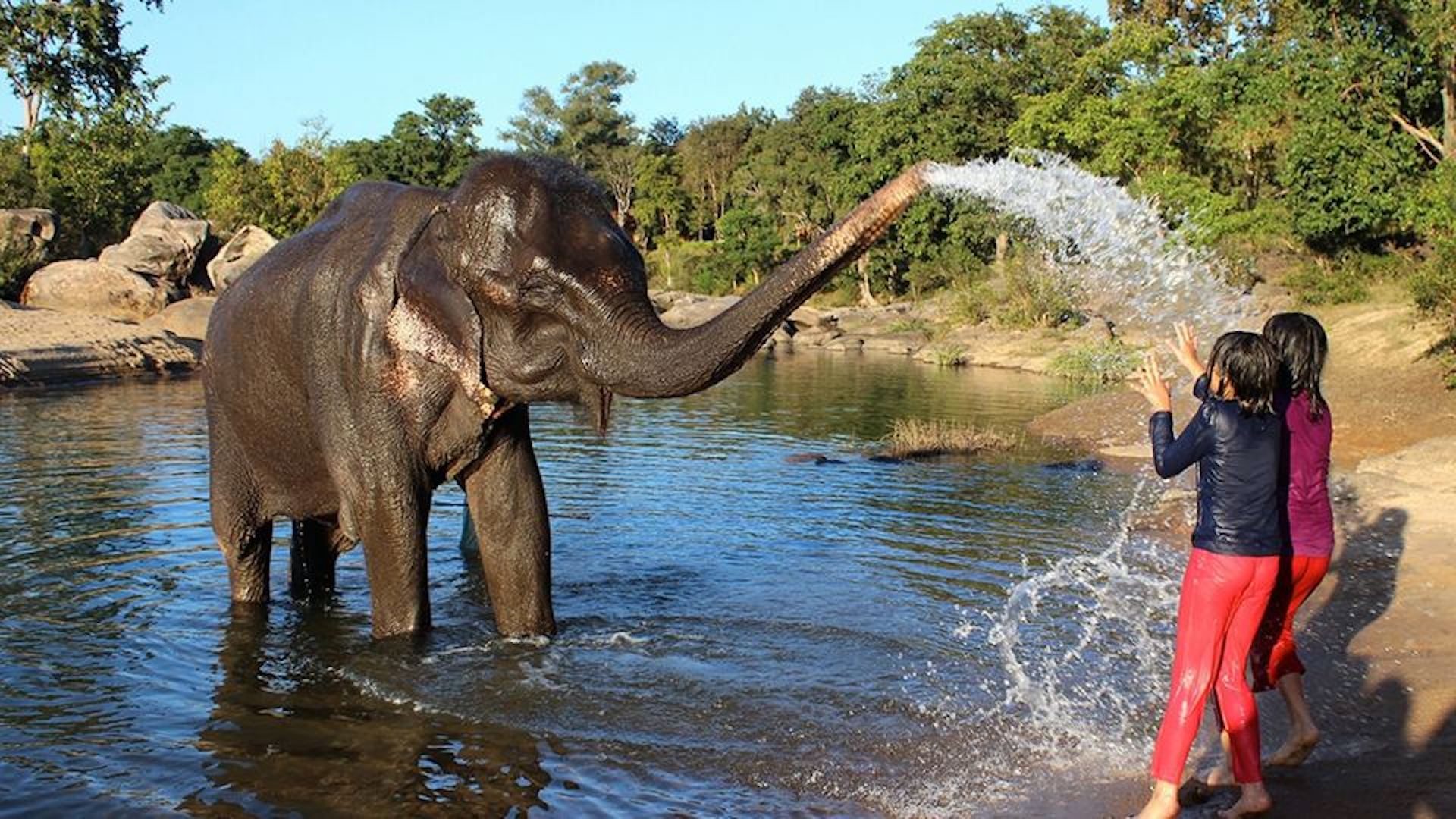 Duration

7 Days

Max. Altitude

1,400m.

Trip Grade

Easy

Activity

Tours, Wildlife Safari, Discovery

Group Size

10 People Max
Kathmandu Pokhara Chitwan Tour
The Kathmandu Pokhara Chitwan Tour allows you to visit the most popular destinations in Nepal. This tour will take you to some of the best places to visit in Nepal-Kathmandu Pokhara Chitwan. Book this Kathmandu Pokhara Chitwan tour and discover why Nepal is one of the world's most valuable destinations. Enjoy nature, culture and adventure with magnificent views of the Himalayas.
Visit the medieval kingdoms of the vibrant Kathmandu. Discover the cultural treasures of the capital city by walking through some of the UNESCO World Heritage Sites. Explore the ancient palace squares of the Patan Museum of Nepal's finest traditional architecture and works of art.
Marvel at the fine details and craftsmanship of the artisans as you inspect beautifully crafted wooden windows and stone carvings. Step inside the gigantic mandala (a Buddhist representation of the universe) at Boudhanath Stupa. Ascend the stone stairs leading up to the hilltop shrine of Swoyambhunath.
One of the best Nepal experience tours, the Kathmandu Pokhara Chitwan Tour, lets you experience the natural wonders of Pokhara. Set beside the picturesque Phewa Lake, there's a lot to see and do in this town.
Spend the whole day soaking up the sights. Enjoy sunrise in the Himalayas from Sarangkot Hill. Watch the snowy spires of Dhaulagiri, Machapucchre (Fishtail), Annapurna range, and LamjungHimal light up as dawn breaks over the snowy mountains.
Take a wildlife safari and discover the jungle in Chitwan National Park-a UNESCO World Heritage Site. It is home to the endangered one-horned rhinoceros, the Royal Bengal Tiger, and a host of rare flora and fauna. Enjoy an elephant ride, a jeep safari, or a canoe ride. Also, get a closer look into the rich Tharu (indigenous inhabitant) culture through their songs and dances. Complete your Kathmandu, Pokhara, and Chitwan tour with a traditional Nepalese feast.
Some more exciting adventures you should try out Nepal Family Adventure 11-day, Ghorepani Poon hill Trek 4-day, Everest Base Camp Trek 12-day, and Annapurna Base Camp Trek.
Itinerary
1
Arrival in Kathmandu
Upon your arrival at Kathmandu Airport, we will pick you up and take you to your hotel. After checking in, the rest of the day is to relax and recover from the jet lag.
Accommodation

Optional

Meal

Optional

Max. Altitude

1,400m

Time

Rest
2
Kathmandu sightseeing
Take a walk at Ason bazaar, spice and vegetable markets before proceeding to Kathmandu Durbar Square, where the Kings of the city were crowned and legitimized.
The entire area is a maze of temples and images. Leading away from the square in all directions, there are narrow alleys, full of the most amazing variety of shops and stalls.
Some of these landmarks are considered World Heritage Sites, including the historic Patan Durbar Square, the famous Swayambhunath Monkey Temple, and the Buddhist Buddhanath Temple, which is one of the largest Stupas in the world.
Accommodation

Optional

Meal

Optional

Max. Altitude

1,400m

Time

4 hours
3
Drive to Chitwan
After breakfast, drive to Chitwan for about 5 hours. Chitwan National Park is famous for its royal Bengal tigers and greater one-horned rhinos. Activities include jungle walks, bird watching, Tharu culture dance, river safaris and jeep safaris.
After your arrival, your hotel guide will briefly introduce you to the Chitwan program. Start your safari activities according to the schedule after lunch.
Reception, welcome drinks and introduction
Freshen up and briefing session
Lunch
Visit to Tharu village and elephant stable
Riverside sunset view
Tharu culture dance at which you will also participate.
Dinner
Accommodation

Resort

Meal

Breakfast, Lunch, Dinner

Max. Altitude

150m

Time

5 hours
4
Chitwan Wildlife safari activities
Today is a full day to discover the park, try your luck at spotting tigers and keep enjoying the jungle activities as per the program.
Wakeup call
Breakfast
Elephant back safari
Lunch
Canoeing ride, short jungle walk and visit elephant breeding center
Dinner
Accommodation

Resort

Meal

Breakfast, Lunch, Dinner

Max. Altitude

150m

Time

4 hours
5
Drive to Pokhara
Start your drive to Pokhara, the paradise for hikers, trekkers and those who love the outdoors. Visit the Bandipur Village on the way, which has mud houses round in structure to the ethnic group. After arriving in Pokhara, check in at your hotel and the rest of the day is free to discover this area on your own.
Accommodation

Hotel

Meal

Breakfast, Lunch, Dinner

Max. Altitude

895m

Time

5 - 6 hours
6
Discover Pokhara
Enjoy a day tour in Pokhara considered to be the most beautiful places on earth. Take a private boat trip to experience the charm and serenity of Fewa Lake. Discover World Peace Pagoda balanced on a narrow ridge above the lake.
You can enjoy the views of the Himalayan peaks, as well as the Fewa Lake and Sarangkot Mountains. Later, visit Devi's Fall, Gupteswor Mahadev Cave and the International Mountain Museum.
Accommodation

Hotel

Meal

Breakfast

Max. Altitude

895m

Time

3 – 4 hours
7
Drive to Kathmandu
Get up early and drive to Sarangkot, a beautiful place famous for its vivid sunrise and sunset views of the Annapurna Himalayan range. Afterwards, fly back to Kathmandu. Take an afternoon stroll leisurely around Thamel. Later on, move to the Dreams Garden, a neo-classical garden. It offers a pleasant environment away from Kathmandu City.
To celebrate the successful completion of our trip, we'll have a farewell dinner in the evening.
Accommodation

Hotel

Meal

Breakfast

Max. Altitude

1,400m

Time

25 mins
8
Free day / Fly to home
You can either stay back in Kathmandu today and enjoy a free day or leave for your respective countries.
As per your flight schedule, our representatives will drop you off at the Airport.
FAQs
1. Is altitude sickness a risk while visiting Nepal?
"Nepal is in the Himalayan mountains, right? So, that means I may suffer from altitude sickness? Yes or No. Kathmandu, Pokhara and most of the other historic cities are situated at an elevation of between 800 and 1,400 meters.
This means that there is no chance of altitude sickness if you stick to these areas. Head to the hiking trails of the Himalayas though, and as soon as you get above about 3,000m, then altitude sickness is a possibility, and the higher and faster you get higher, the higher the risk becomes.
2. Is Chitwan National Park safe for me?
3. What kind of meals provided during trip?
No. of paxPrice per person

2 - 8 pax

$875
Similar Packages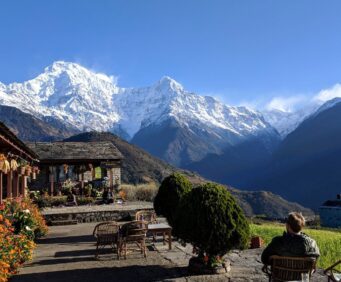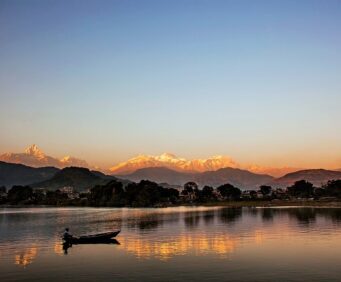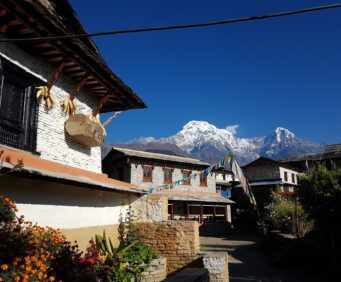 9 Days
4,600m. Khayer Lake
Travel With
Magical Summits is your key to seeing the Himalayas through a local lens. Being a native Sherpa-owned active holiday company, by providing unparalleled and personalized customer service, Magical Summits is born to the top of Nepal's very competitive travel market.

At Magical Summits, we pride ourselves in making that extra effort to give all of our clients our personal touch, crafting each holiday to suits your needs, desires, and budget, to create unforgettable vacation experiences. Ready? Let's go!
Small Groups and Solo travelers
100% Customizable trips for all ages
Native Sherpa-owned and operated
Freedom, fun & Innovative itineraries
Quality service and Higher trip success rate
Sustainable Travel
Personalize Trip
"I was born and raised in Nepal, nearby Everest region. I am proud to be a native Sherpa, and I have been a Mountain guide over a decade now. Following my passion, I decided to start helping travelers with their travel plans! I think life is a journey, a trip where you collect experiences when you share with other people and with nature."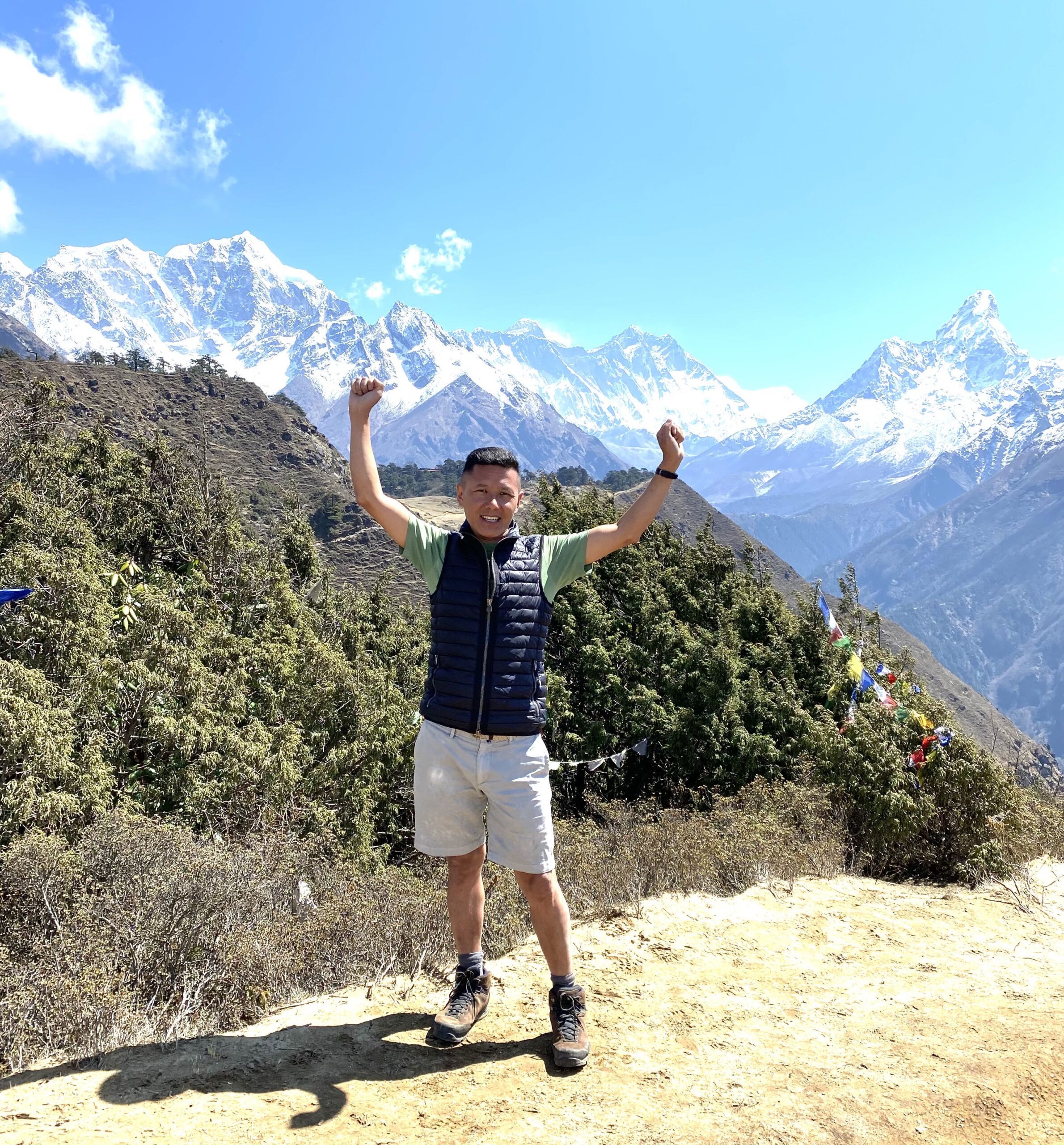 Chhiring Sherpa