The Himalayan nation Nepal is a popular destination for travelers and adventure seekers from all over the world. Hiking in Nepal's remote regions takes you through scenic and hidden valleys, ancient shrines and places, yak caravans crossing high Himalayan passes, and mountain people living in some of the world's highest settlements. Hiking in Nepal's Himalayas will be a truly magical experience.
However, due to the Covid-19 pandemic, travel has been restricted in Nepal, as the rest of the world, since 2020 March. However, the Nepalese government has made travel easier with rules and policies that allow visitors to visit the Himalayan country again (read latest news).
We have received a lot of emails asking if Nepal is open or closed, what the current situation in Nepal is, if I can go trekking, and so on.
We've made a list of frequently asked questions about the Coronavirus and traveling to Nepal.
Can I travel to Nepal now?
Yes, you can travel to Nepal now. All travel and trekking destinations such as Manaslu, Everest,Annapurna, Langtang, Gosaikunda, Dolpo, Mustang and the far western zones are open. The Nepal government started to issue trekking, tours and mountaineering permits starting from January 2021.
How can I get a tourist visa for Nepal in this Covid-19 situation?
There are two ways to obtain a tourist visa for Nepal. From Nepal's embassy or diplomatic missions in your country. You can also obtain an on-arrival visa at Tribhuvan International Airport.
What kind of documents do I need to apply for the visa?
To obtain a visa from the Nepal Embassy or Nepalese diplomatic missions, you have to submit the following documents:
Your valid passport with at least 6 months' validity
Flight ticket
Appointment for the Covid-19 test before the flight to Nepal
Your travel / trekking itinerary
We don't have Nepal Embassy /diplomatic missions in our country. How can I get on-arrival-visa at the airport?
To obtain an on-arrival visa, you should first contact a trekking company in Nepal. The trekking company can provide you with a pre-approval / recommendation letter to ensure visa on arrival. To obtain the recommendation letter, you must submit the following documents to the trekking agency:
Your valid passport with at least 6 months' validity
Flight ticket
Appointment for the Covid-19 test before the flight to Nepal within 72 hours.
Do I still require more documents for travel to Nepal during this pandemic?
You still need to complete the following steps after getting the visa and recommendation letter:
1. Negative Covid-19 report
A negative Covid report that is valid for 72 hours is required. It should be noted that you must arrive in Nepal within 72 hours, or you need to do another Covid test somewhere in the airport transit during the flight.
2. Fill up the CCMC form
After submitting the CCMC (Covid-19 Crisis Management Centre) form, please save and print it with the barcode. You have to show the barcode at the Kathmandu airport. Please double-check that the form is correctly filled out.
Here is a link to the CCMC form, here.
Do children also need negative Covid-19 reports?
Children below 5-year are exempted from such reports.
Do guides and porters require Covid-19 insurance?
Yes, all crew (guides/porters) requires Covid-19 insurance the covering costs up to USD 1000.
How is the situation of flights and transportation in Nepal?
Domestic flights have resumed at full capacity. Each flight will subject to strict Covid-19 safety regulations. Public transportation, including taxis and buses, as well as long-distance buses, is fully operational.
Is it ethical and responsible to travel or hiking in Nepal now?
Yes, but you must accept the new normal. Travel can be quite responsible if you follow local guidelines, travel considerately, and are flexible to changing rules, as is now the norm.
We need to be more aware of our actions now more than ever, and we should use travel to support communities and the environment.
Conclusion
So, what has changed?
There is no more quarantine - but you'll have to be in your hotel till you test negative.
You must supplement the negative PCR test done 72 hours before departure with a second one after you arrive (it takes literally just a few hours in Kathmandu and costs around USD 25).
Once you have negative report, you can be on your way.
What you should take note?
The visa on-arrival is not totally open as mentioned online. You will still need a recommendation letter from Nepal, which you can get from your local travel partner.
It is easier to get a visa from the Nepal Embassy in your country (less paperwork and questions) (also, if there IS an Embassy).
Keep the necessary documents (as listed in the infographic) on hand for present at the airline's desk.
The rules related to Covid-19 and travel keep changing in Nepal as the rest of the world. We'll keep you up to date.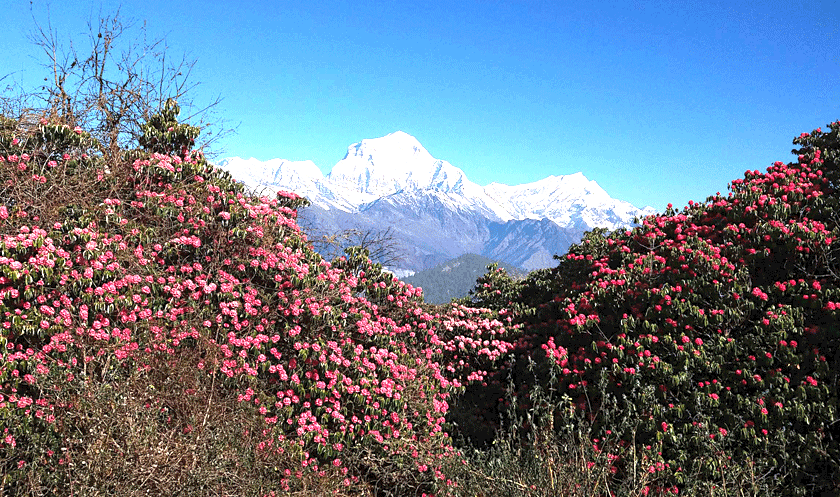 Happy Traveling!