Best Time to Do Langtang Trek
Trekking to Langtang Valley is possible all year round. However, spring and autumn are the best time to do Langtang Trek. The weather remains mild with a crystal-clear sky for the most of the days during the autumn. This means that the weather is ideal for hiking at this time of year. Also, you get to experience the amazing views of the Himalayas throughout the trek.
However, the only downside to trek at this time of the year is the crowded trails, but still less than the Everest or Annapurna regions. The temperature is warmer during the day during the spring season, and the sky looks hazy some times.
Winter brings cold, harsh weather, especially at higher altitudes. Thick snow covers the trails making it difficult to trek during winter especially above 3500 meters. However, the skies are clear and reward splendid views. If you plan to trek to Langtang Valley in the winter, bring warm clothing and a good-quality sleeping bag.
Monsoon is the least popular time to go trekking in Langtang. The weather is far too unpredictable, with muddy and slippery trails. Since dense forests dominate this region, the risk of leeches dramatically increases. Trekking during the monsoon season requires careful planning and packing.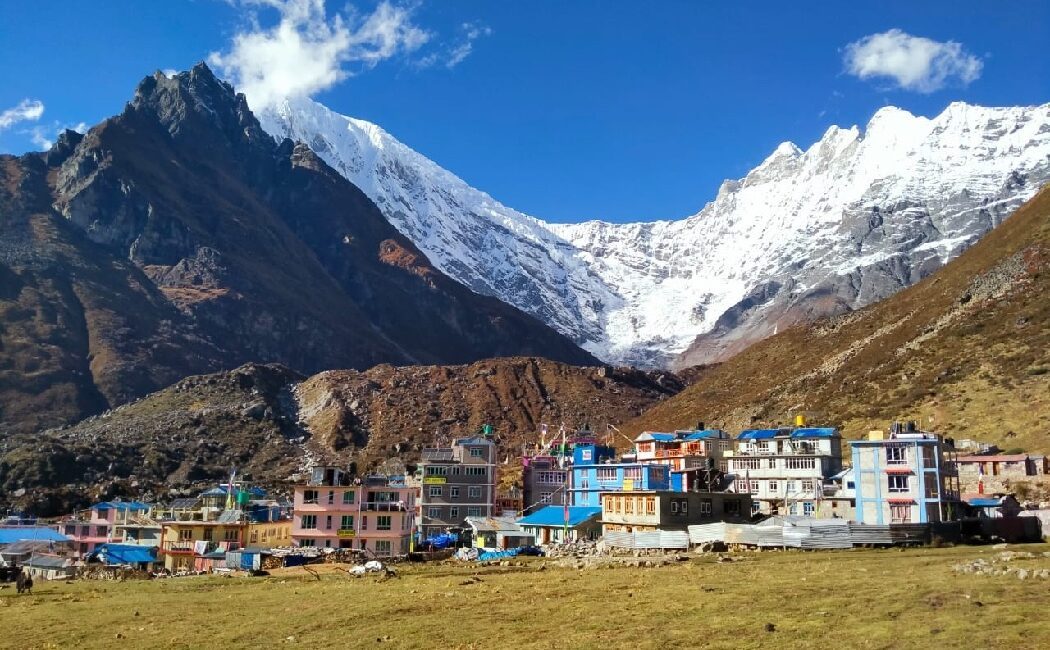 How to Get to Langtang from Kathmandu?
Travel by a local bus
You can reach to Syabrubesi in around 7 to 8 hours if there is no traffic or slowdown. There are local buses, public jeeps and private vehicle available in Kathmandu.
Local buses carry passengers and loads more than their capacity. So, most tourists usually find the bus drive quite exhausting. This long and uncomfortable bus ride is combined with views of the majestic Himalayas.
You may also see people sitting on the bus's roof. The empty spaces are filled by loads of stuffs, which people step and sit on.
Also, buses stop every small town they pass by to pick up and drop off goods and people. The travel time can range from 9 to 10 hours.
Despite these discomforts, you will be welcomed to breathtaking views of the Himalayan scenery.
Travel by a Jeep
Besides local bus, you can also travel to Syabrubesi by jeep called as Tata Sumo – a compact 4×4. Although a jeep is faster than a bus, the entire time of journey is hugely affects by traffic and road conditions. So, the time difference between bus and jeep travel will be small.
Every day, at 7:30 a.m., Jeeps leave from Machhapokhari with 8 to 10 people.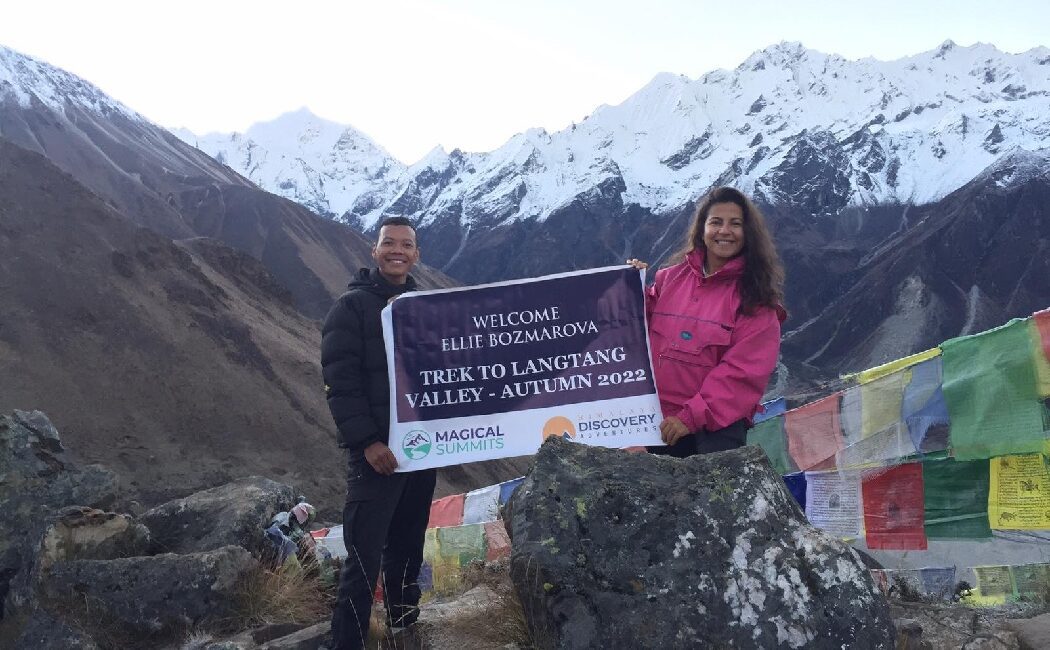 Travel by Private Vehicle
Hiring a private jeep or car might be costly. For one-way travel, you may have to pay around $160. If you prefer to hire a private jeep, you can search for other travelers to share the ride.
Langtang Trek Map
If you're planning to go on a pleasant week-long trek near Kathmandu, you should go for the Langtang trek. The weather in the Langtang region varies with the seasons of autumn, spring, monsoon, and winter. However, the best time for this trek is the spring and autumn season.
To start organizing a private trek click here to get started.
You May Also Like